Car repair has never been more convenient.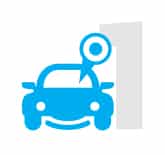 Call or email us
Requesting a certified auto mechanic is simple. Go Online or Call 1-888-507-3435; the choice is yours. We are open from 8 a.m. to 7 p.m from Monday to Saturday.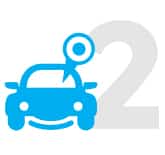 Tell us what's wrong with your vehicle
Describe to us in detail the symptoms of your car's trouble. If you're unsure of the problem, we will send a diagnostic expert to you to conduct a diagnostic inspection. We will also need the year, make, model & engine size of your vehicle.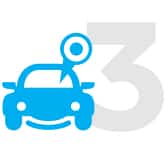 Receive an instant quote
You will get a fixed quote straight to your inbox. We set our prices using standard industry practices to ensure fairness. You get upfront pricing with no surprises. If you agree with the price, we will set an appointment that fits your schedule.
You no longer have to take time out of your busy day to drive to a shop and wait for your car to be repaired. You can relax at home or stay at work because our certified mechanics come to your location. Our professional mechanics are:
Fully certified and trained to work on your vehicle
Completely covered by our insurance policy
As good at cleaning up as they are at fixing your vehicle
InstaMek's rigorous vetting and training process guarantee our auto mechanics always service your car with the utmost skill. Our network represents Canada's finest certified auto mechanics.
Our fully equipped auto repair technicians arrive with all the necessary tools, diagnostic scanners, and equipment to service your vehicle on the spot. Our comprehensive insurance plan and rigorous processes ensure your property remains clean and well protected during a job.
Everything we do exceeds the standard of your manufacturer's specifications. We use high-quality OEM (Original Equipment Manufacturer) or OEM equivalent parts. OEM parts ensure high quality and will not void any existing manufacturer's warranty you may have. We have a wide range of specially trained mechanics for high-end vehicles like BMW and Mercedes. We will send the professional mechanic that's certified to repair your vehicle.
At instaMek, you will never get unexpected and expensive repair bills. If your car requires less or more work, our auto mechanic will inform you and us of the situation. You will receive a new quote, and we will only proceed after we have your approval. Otherwise, we will only do the job you asked us to do.
Once the job is complete, pay with a credit or debit card on our secure and encrypted payment system. Afterward, a report will be e-mailed to you, outlining the details of the repair. Our auto mechanics do not expect any tips, but if you love our work, please share your enthusiasm for our service on Google Reviews. Unfortunately, we do not accept cash for security reasons.
We want you to have the best experience possible and worry-free service. You get a 12 months/20,000 km warranty plan for all parts and labour. The warranty is as good or better than any dealer or repair shop. It's our guarantee to you that we'll keep your car running smoothly.
Our insurance coverage plan meets and exceeds all liability concerns. You don't have to worry about property damage or liability. Our comprehensive insurance plan provides you with complete protection during a job. And, with our strict control processes, your property remains as clean as when they arrived.
We are open from 8am - 6pm