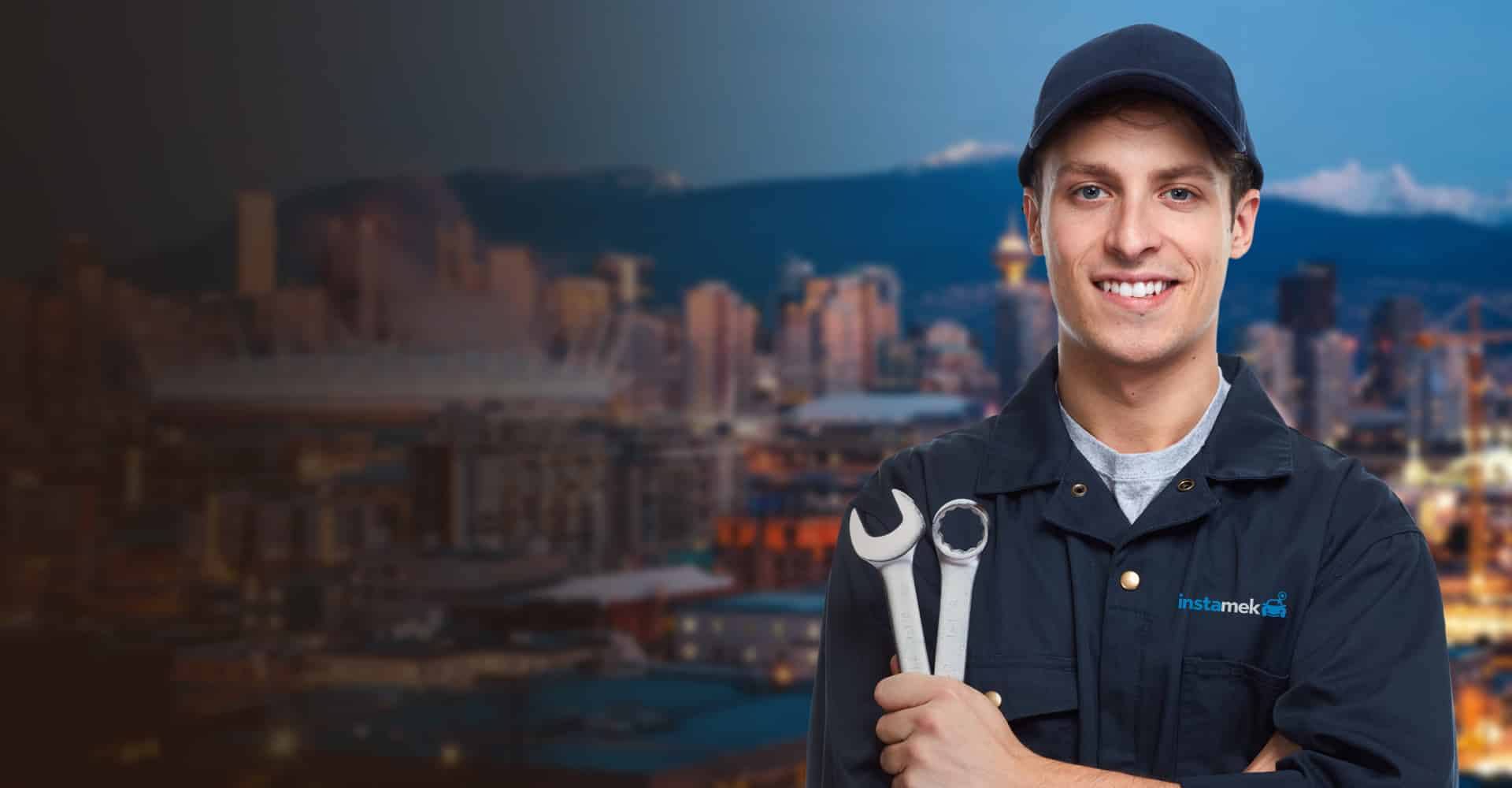 Our certified mobile mechanics in Vancouver will fix your car at your home.
Our certified mechanics come to you · Backed by 12-month / 20,000 km gold standard warranty program.
Popular Services in Vancouver, BC
Vehicle Inspection
Get a comprehensive, 150-point pre-purchase inspection performed by a certified mobile mechanic before buying a used car.
Oil Change
A regular oil and filter change is considered one of the most important car maintenance services to avoid severe engine damage.
Brake Replacement
Squeaky brakes? Pedal Pulses? Get your Brake Pads replaced at your home or office. Covered by 12-month, 20,000 km gold standard warranty






Best Auto Repair in Vancouver, BC

Shauna Carothers
00:53 26 Feb 20
So happy we discovered this company! I was scared to drive my car to the shop after hearing weird noises and within 2 days they ran the diagnostic and replaced by rotors and brake pads. And since they don't have the overhead of a normal shop it came out to way less than we feared! Signed up for their membership program which is a great deal too. Thanks again Jack and Instamek, I'll be recommending you to everyone!!

Very thorough inspection of my vehicle! The mechanic was great.

Spencer Quimby
04:22 11 Jan 20
Easy to set up an inspection at the location you need. Had a pre-purchase inspection for a used vehicle done by them and was very happy with their customer service and the results they gave me. Very thorough inspection that made me confident I was buying the right car!

Denise Karkhanis
18:47 08 Jan 20
the instamek service was quick, efficient and professional. the technician jack was friendly and diagnosed my alternator as the problem and fixed it quickly.

Dorris Reynolds
04:34 08 Jan 20
I have multiple experiences with instamek and they're my goto mechanics now. The service is quick and the staff friendly. I first heard about them through BCAA when I wanted to get a car inspected but since have used them to replace my battery and brakes. Thanks again guys!

Recently needed an on-site alternator replacement and InstaMek was there for me. Jack, the mechanic, was incredibly helpful, prompt and did a great job on the car. Would definitely recommend. Thank you again InstaMek!

Michelle Sherif
20:31 15 Nov 19
I recently got my brakes changed through instamek and had an awesome experience. The mechanic was prompt, friendly and professional. The best part was that I didn't have to leave my house and was able to work from home and not take any time out of my day to go to the shop. I would highly recommend this service!
Vancouver Auto Repair
Service Hours
| | |
| --- | --- |
| Monday | 8AM–7PM |
| Tuesday | 8AM–7PM |
| Wednesday | 8AM–7PM |
| Thursday | 8AM–7PM |
| Friday | 8AM–7PM |
| Saturday | 9AM–4PM |
Contact Us
Toll Free:
1-888-507-3435
Local:
604-330-0424
Phone support hours are typically 7AM to 5PM Monday to Saturday.
Address
We come to your home or office!
---
Other automotive services
Our certified mobile mechanics come to you with all necessary parts and tools.
*Please note that there are certain services that
we only perform if we diagnose the issue.
Timing Belt Replacement
Power Steering Repair
Radiator Repair
CV Joints & Axles
Engine Flush
Coolant Flush
Fuel System Flush
We are open from 8am - 6pm Monday to Saturday