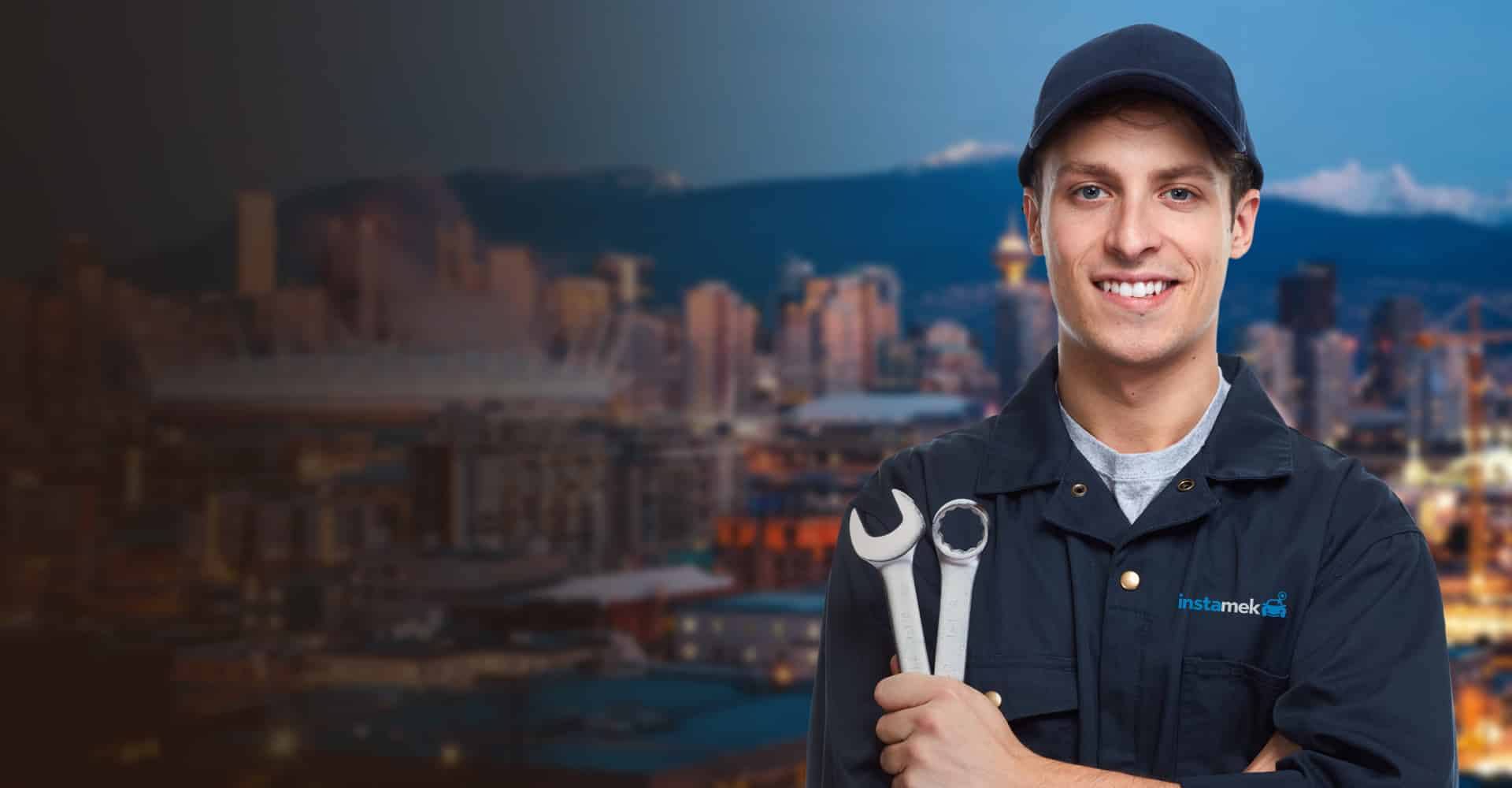 Our certified mobile mechanics in Burnaby will fix your car at your home.
Our certified mechanics come to you · Backed by 12-month / 20,000 km gold standard warranty program.
Popular Services in Burnaby, BC
Vehicle Inspection
Before buying a used car, get a comprehensive, 150-point car inspection by a certified mobile mechanic. Our Meks go directly to the sellers location.
Oil Change
One of the most important car maintenance services is a routine oil and filter change to avoid severe engine damage.
Brake Replacement
Brakes grinding or making a weird noise? Get your Brakes Checked at your home or office. Covered by 12-month, 20,000 km gold standard warranty






Best Auto Repair in Burnaby, BC

Shauna Carothers
00:53 26 Feb 20
So happy we discovered this company! I was scared to drive my car to the shop after hearing weird noises and within 2 days they ran the diagnostic and replaced by rotors and brake pads. And since they don't have the overhead of a normal shop it came out to way less than we feared! Signed up for their membership program which is a great deal too. Thanks again Jack and Instamek, I'll be recommending you to everyone!!

Joe Gabara
01:18 18 Jan 20
They checked out a truck for me; they were efficient and came out on time. Thanks Joe

Very thorough inspection of my vehicle! The mechanic was great.

Spencer Quimby
04:22 11 Jan 20
Easy to set up an inspection at the location you need. Had a pre-purchase inspection for a used vehicle done by them and was very happy with their customer service and the results they gave me. Very thorough inspection that made me confident I was buying the right car!

Stuart Mackay
15:52 09 Jan 20
I have used them twice now. They make it so easy and convenient. They come to you, they stick to their allocated time slots and the mechanic I have had on both occasions is Mo who's work and professionalism was fantastic.

Denise Karkhanis
18:47 08 Jan 20
the instamek service was quick, efficient and professional. the technician jack was friendly and diagnosed my alternator as the problem and fixed it quickly.

Dorris Reynolds
04:34 08 Jan 20
I have multiple experiences with instamek and they're my goto mechanics now. The service is quick and the staff friendly. I first heard about them through BCAA when I wanted to get a car inspected but since have used them to replace my battery and brakes. Thanks again guys!
Burnaby Auto Repair
Service Hours
| | |
| --- | --- |
| Monday | 8AM–7PM |
| Tuesday | 8AM–7PM |
| Wednesday | 8AM–7PM |
| Thursday | 8AM–7PM |
| Friday | 8AM–7PM |
| Saturday | 9AM–4PM |
Contact Us
Toll Free:
1-888-507-3435
Local:
604-330-0424
Phone support hours are typically 7AM to 5PM Monday to Saturday.
Address
We come to your home or office!
---
Other automotive services
Our certified mobile mechanics come to you with all necessary parts and tools.
*Please note that there are certain services that
we only perform if we diagnose the issue.
Timing Belt Replacement
Power Steering Repair
Radiator Repair
CV Joints & Axles
Engine Flush
Coolant Flush
Fuel System Flush
We are open from 8am - 6pm Monday to Saturday