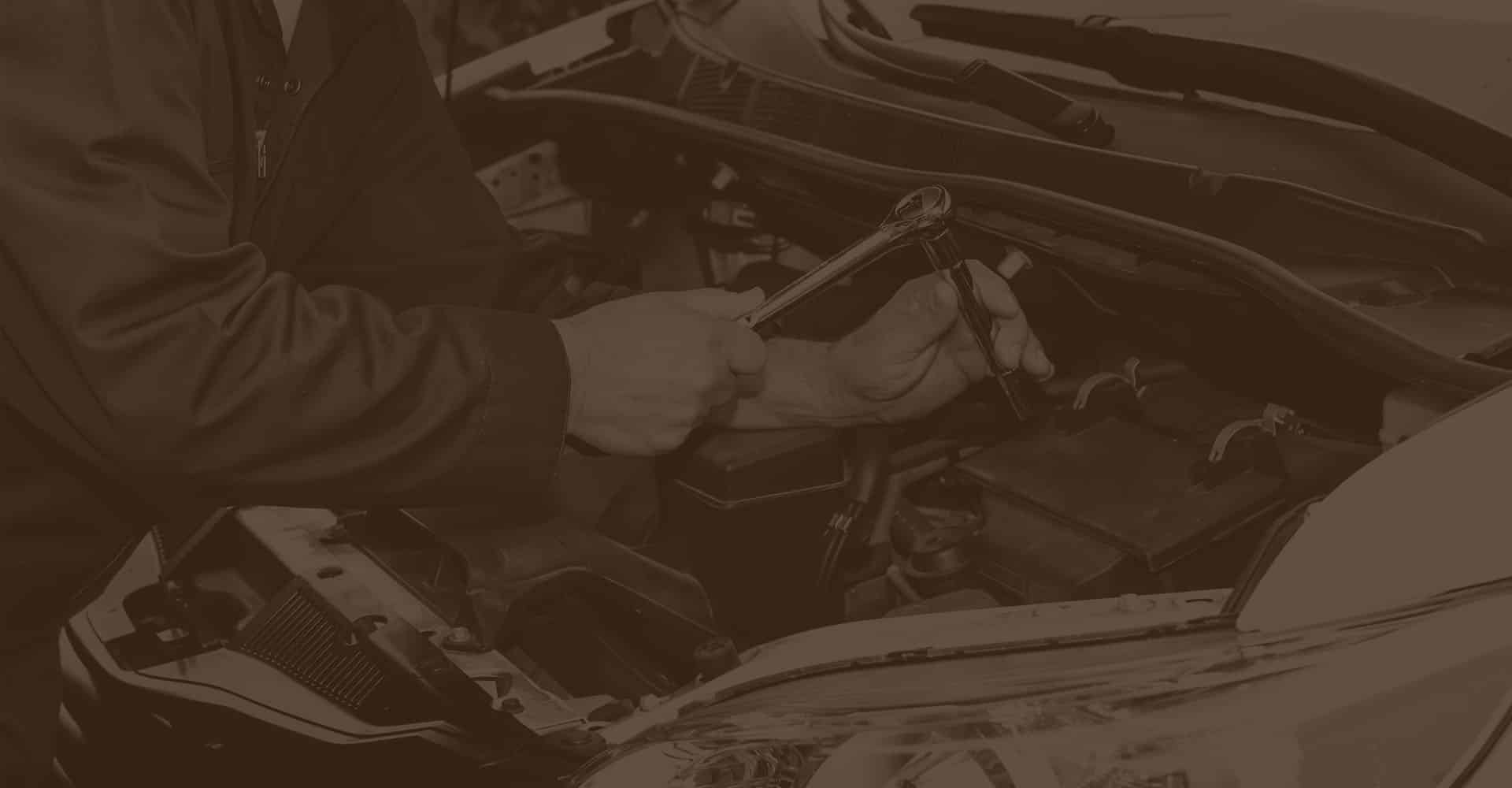 What is InstaMek?
InstaMek is a mobile, on-demand auto repair service that sends certified auto mechanics to your home or workplace. We remove the hassle of traditional auto repair services because you no longer have to get your car towed, take your car to the shop, and waste a half day or more waiting for your vehicle.
What services and repairs can you do?
We offer over 500 services & car repairs such as brakes, alternators, spark plugs and more. We can do almost any auto repair job except engine and transmission replacements.
What parts do you use? Are they of good quality?
Everything we do exceeds the standard of your manufacturer's specifications, and we use high-quality OEM (Original Equipment Manufacturer) or OEM equivalent parts. That means they are as good as the parts that originally came with the vehicle and they will not void any warranty you may have.
What is your cancellation policy?
There is no charge if you cancel more than a day in advance. However, if you cancel less than 24 hours of the scheduled job, there is a $90 + 10% restocking fee. If you cancel within 3 hours, the charge is either $90 + 10% restocking fee or 50% of your invoice, whichever is greater. You will also pay for any specially shipped parts.
What if my quote changes when the auto mechanic arrives at my location?
Unless our certified mechanic ("Mek") has performed a diagnostic, we often give you a quote based on your description of the problem and before the Mek has seen the vehicle. Therefore your quote may change based on a vehicle's condition.
If you request a parts replacement, a Mek must inspect your car to confirm that the part needs replacing. If the part doesn't need replacing, our professional mechanic will inform you, and with your consent, not do the job. We will bill a 1-hour minimum service charge in this case.
We will still do a 35 point inspection on the vehicle and inform you if anything else needs replacing. After the inspection, if the job is much bigger than expected, our Mek will tell you and us of the situation. You will receive a new quote, and we will only proceed with your approval. Otherwise, we will only perform the primary job if possible.
Do you charge a service fee?
Yes, we charge a service that ranges from $10 to $30 depending on where you live. If you live outside our operating regions then the service fee increases.
How do you come up with price quotes?
At instaMek, we set our prices using standard industry practices. This way we can ensure all quotes are fair and comparable to quotes given by any other shop. instaMek, not the Meks, set the quote for each job. This ensures you are always given a fair price and never taken advantage of because of your situation.
Our quotes are broken down into labour and parts. To calculate the price of labour, we use an industry standard handbook which provides us with an estimate of how long each job should take based on thousands of data points. This is information gathered from real life work and manufacturers on how long a particular car repair job should take for the average mechanic to do using standard tools on a typical car with predictable wear.
For example, a customer has a 2005 Ford Mustang GT and wants to get his water pump changed, his coolant flushed, and a new drive belt. We would look at a labour guide for this particular model and come up with the following numbers: water pump: 1.1 hours coolant flush: 0.5 hours drive belt: 0.4 hours total: 1.1 + 0.5 + 0.4 = 2.0 hours x $112 = $224 labor. Please note that the hourly rate varies per region.
So based on our handbook, an average mechanic with average tools will take 2 hours to complete this job. Some jobs take longer, and some jobs shorter, but the customer only pays for the time an average mechanic can do that job.
If we paid our auto mechanics by the hour, then they would be incentivized to take as long as possible for each job which isn't fair to the customer. This is why we think the flat rate system is the best system for both the customer and the Meks.
These labour guide numbers are for cars with predictable wear and tear for the age of the vehicle. Since we do our quotes sight unseen, if our professional mechanic gets to the job site and notices that the car is in worse condition than expected (i.e., excessive rust, seized bolts, etc.) then we would have to give you another quote.
Do you charge for diagnostics?
Yes. Just like every other shop, we will bill you accordingly for a diagnostic inspection. At instaMek, we aim to have transparent pricing.
Our minimum charge is 1 hour for each job. If our certified mechanic foresees that the job will take longer than initially expected, we will give you another quote.
You have an option to accept or decline this new quote. We will only charge you any additional amount (at a prorated hourly rate) with your approval. Every shop charges for a diagnosis, but some shops add a hidden markup on that charge at the end of your bill. We do not have any hidden markups or fees.
You are more than welcome to diagnose the problem yourself or through another shop and have us do the work. In that case, according to our terms and conditions, we can't guarantee that doing the job will solve your problem. We can only guarantee our own diagnostic.
How do I book a job?
Simply call us or hit the Request a Mek button below. Tell us the details of your vehicle like the year, make, model & engine size of your vehicle. Tell us what's wrong with it and if you don't know, don't worry! We will send a diagnostic expert to you to conduct a diagnostic inspection.You will receive a fixed price quote in your email, and after you accept this quote, we will schedule your appointment based on your schedule
What is a diagnostic inspection?
A diagnostic inspection lets your vehicle's computer module tell our diagnostic computer what's wrong with it. Sometimes it is a simple mechanical problem that our certified mechanics diagnose from experience.
We always recommend having our experts perform a diagnostic inspection, instead of getting it done at a shop or trying to self-diagnose the problem. We can guarantee our diagnostic results but not that of another shop.
There is a 1-hour minimum charge for a diagnostic inspection, and most issues (80%) can be diagnosed within 1 hour. Occasionally, it may require more time to diagnose the car repair problem accurately, but we will only continue after giving you a new quote and getting your approval.
There are three scenarios during a diagnosis:
Best case: The diagnosed issue can be fixed without parts and can be done within the 1-hour diagnostic period. For example, a bad connection or wiring issue that is easily repaired. In this case, our Mek will go ahead and fix the problem.



Most common case: Parts need to be replaced to solve the problem or sometimes there needs to be a further diagnosis of other problems. In this case, our certified auto mechanic will complete a diagnostic report that the instaMek head office will use to provide a detailed quote on parts and labour. Once you approve our quote, we will return at a time based on your availability to complete the work.



Worst case: Our professional mechanic diagnoses a significant auto repair issue that we are not able to repair as a mobile mechanic service such as a major engine problem or transmission work. In this case, we will provide a diagnostic report with recommendations and make a referral to a shop if possible.


Once again, if a Mek needs additional time to fix the problem, he will get your permission first.
Will your "Meks" have the right tools, parts, and equipment?
Our Meks are certified auto mechanics and come prepared with all the necessary tools to service your car or truck. They have diagnostic scanners to find the problem and carry everything they need to make any car repair. They will keep the surrounding property safe and clean while we perform our work. Everything we do exceeds the standard of your manufacturer's specifications, and we use high-quality OEM or OEM equivalent parts.
I'm worried about damage to property. How does instaMek handle this?
Our Meks follow strict work procedures to ensure that the property remains clean and prevents any damage to your property. Our professional mechanics not only know how to repair cars, but they can also clean up after themselves too. We also have a comprehensive insurance plan that protects you while our auto mechanics work on your premises.
What if I don't have a garage for your Meks to work?
instaMek sends mobile Meks to you with all the right tools and equipment to service your car. We can work at your home (with approval from condo management if you live in a condo) or workplace. You will not need a garage for our professional mechanics to work.
How do I pay?
You can pay quickly and seamlessly with your credit, or debit card after the job is complete.
Are we expected to tip the Meks?
No, our auto mechanics do not expect any tips in any way. If you love our work, call us and tell us about your experience and write a review online (Google or Facebook)! You can even mention the Mek's name.
How can I trust you will send me the right mechanic?
With 10 to 30 years of experience, our certified auto mechanics are the best in the industry. Each professional mechanic or "Mek" goes through a rigorous training and vetting process to make sure they always perform excellent work that is up to instaMek's high standards. Before we send any of our certified mechanics to you, we ensure that they know how yo repair your make and model. Our Meks are well aware that if they don't repair your vehicle correctly the first time, they will have to fix it on their own time before we can send them on another call.
What if there is a problem with my car after the Mek completes a job?
We make every effort to ensure that all our customers receive 100% professional & guaranteed car repair. You're covered with a 12 months / 20, 000 km warranty plan for all parts and labour. If the problem with your car is due to our auto mechanic's negligence, we will redo the job at no extra cost.
We are open from 8am - 7pm Monday to Saturday