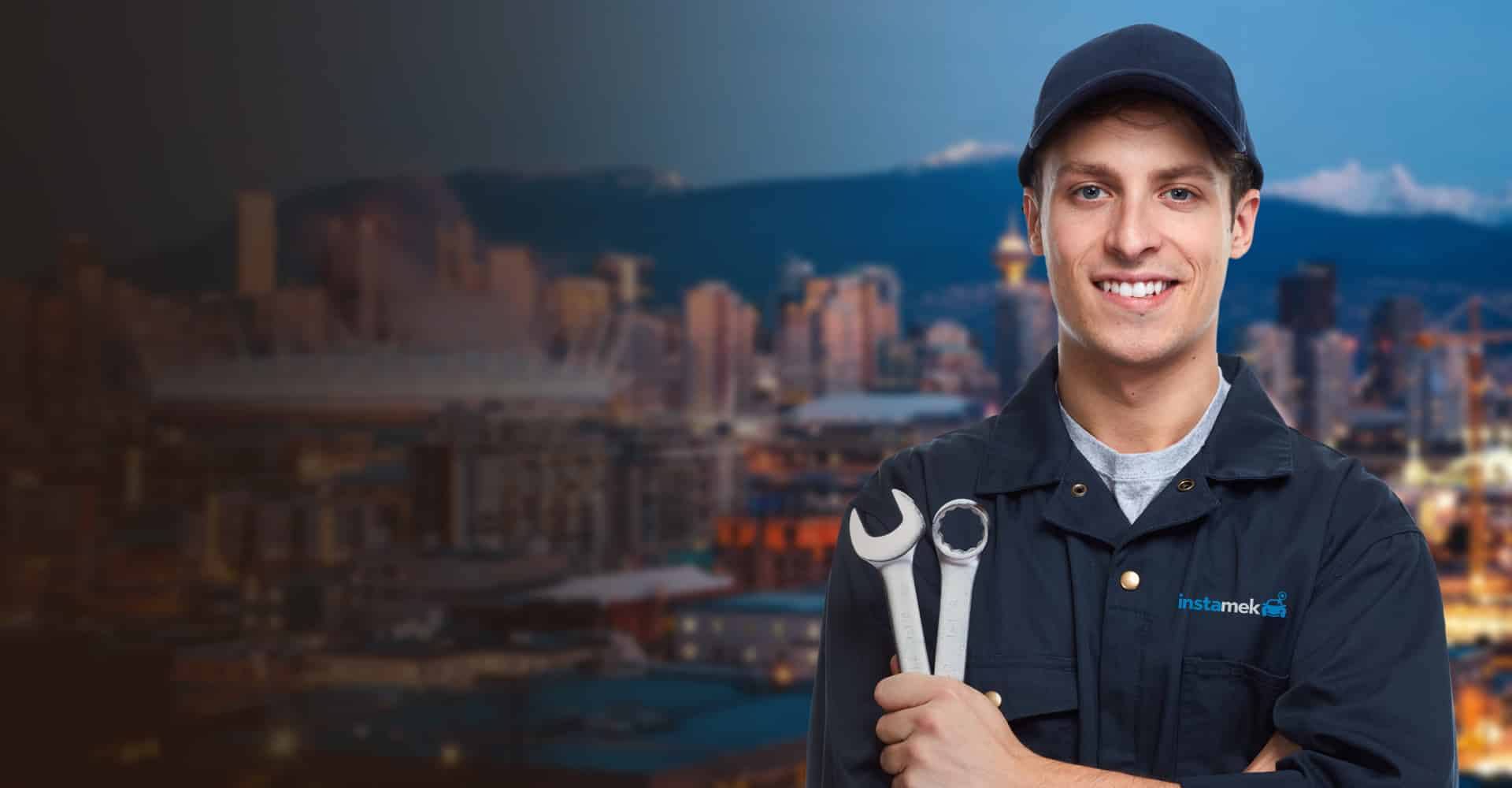 Our certified mobile mechanics in West Vancouver will fix your car at your home.
Our certified mechanics come to you · Backed by 12-month / 20,000 km gold standard warranty program.
Popular Services in West Vancouver, BC
Vehicle Inspection
Buying a used car? Get a comprehensive, 150-point car inspection by a certified mobile mechanic to be aware of protential problems and necessary repairs.
Oil Change
An oil and filter service is among the most important car maintenance services. Get your oil changed regularly to avoid damaging your engine.
Brake Replacement
Squeaky brakes? Pedal Pulses? Get your brakes inspected or replaced at your home or office. Covered by 12-month, 20,000 km gold standard warranty






Best Auto Repair in West Vancouver, BC

Stuart Mackay
15:52 09 Jan 20
I have used them twice now. They make it so easy and convenient. They come to you, they stick to their allocated time slots and the mechanic I have had on both occasions is Mo who's work and professionalism was fantastic.

Denise Karkhanis
18:47 08 Jan 20
the instamek service was quick, efficient and professional. the technician jack was friendly and diagnosed my alternator as the problem and fixed it quickly.

Muhammad Iqbal
04:56 07 Nov 19
Had a great experience with instaMek - they changed my brakes at my house after doing an inspection for me. It was easy and the mechanic was nice

Jonathan Paul
15:16 21 Mar 19
I called Instamek to diagnose my 99 Acura EL not starting. Mohammed arrived at 4PM and found the problem wthin 15 minutes of testing. They provided me with the quote, I approved the job through my cell phone and he was back the next day to replace the distributor assembly. The whole process was incredibly simple, plus I saved $80 on a two to a garage two blocks from my home. I decided to get the oil changed as well, because why not? Mohammed get's two thumbs up from me. Would I recommend Instamek? Absolutely! Will I use them again? Most definitely, even if my car isn't having trouble starting. The experience was a great one. Booking is easy and their customer service is on the ball.

David Fraser
23:05 06 Mar 19
My wife's car would start but stall at traffic lights. My best guess after checking battery and belts was that I'd require a new alternator. For the cost of a tow, the instamek mechanic diagnosed problem and got the car running. The technician Jack found a faulty sensor, cleaned the contacts and my wife is now happy once more. Very courteous and thorough service. No doubt I'll be using them in the future.

Tom Cox-Rogers
20:02 01 Dec 18
Good communcation from start to finish. Text updates on when the mechanic will arrive, report sent in a timely manor. Mechanic was profrofessnial and easy to talk to, not intimidating in any way. I used InstaMek for a used car inspection before purchasing. There's never a guretneee when buying a used vehicle but it certainly gave me peace of mind. Only used the company one time but would go back again if needed.

Danielle Fogarty
21:52 16 Nov 18
Great experience using instamek for a pre-purchase inspection! Easy to schedule. Helped with making the final decision to go ahead and purchased the used car I was looking at.
West Vancouver Auto Repair
Service Hours
| | |
| --- | --- |
| Monday | 8AM–7PM |
| Tuesday | 8AM–7PM |
| Wednesday | 8AM–7PM |
| Thursday | 8AM–7PM |
| Friday | 8AM–7PM |
| Saturday | 9AM–4PM |
Contact Us
Toll Free:
1-888-507-3435
Local:
604-330-0424
Phone support hours are typically 7AM to 5PM Monday to Saturday.
Address
We come to your home or office!
---
Other automotive services
Our certified mobile mechanics come to you with all necessary parts and tools.
*Please note that there are certain services that
we only perform if we diagnose the issue.
Timing Belt Replacement
Power Steering Repair
Radiator Repair
CV Joints & Axles
Engine Flush
Coolant Flush
Fuel System Flush
We are open from 8am - 6pm Monday to Saturday