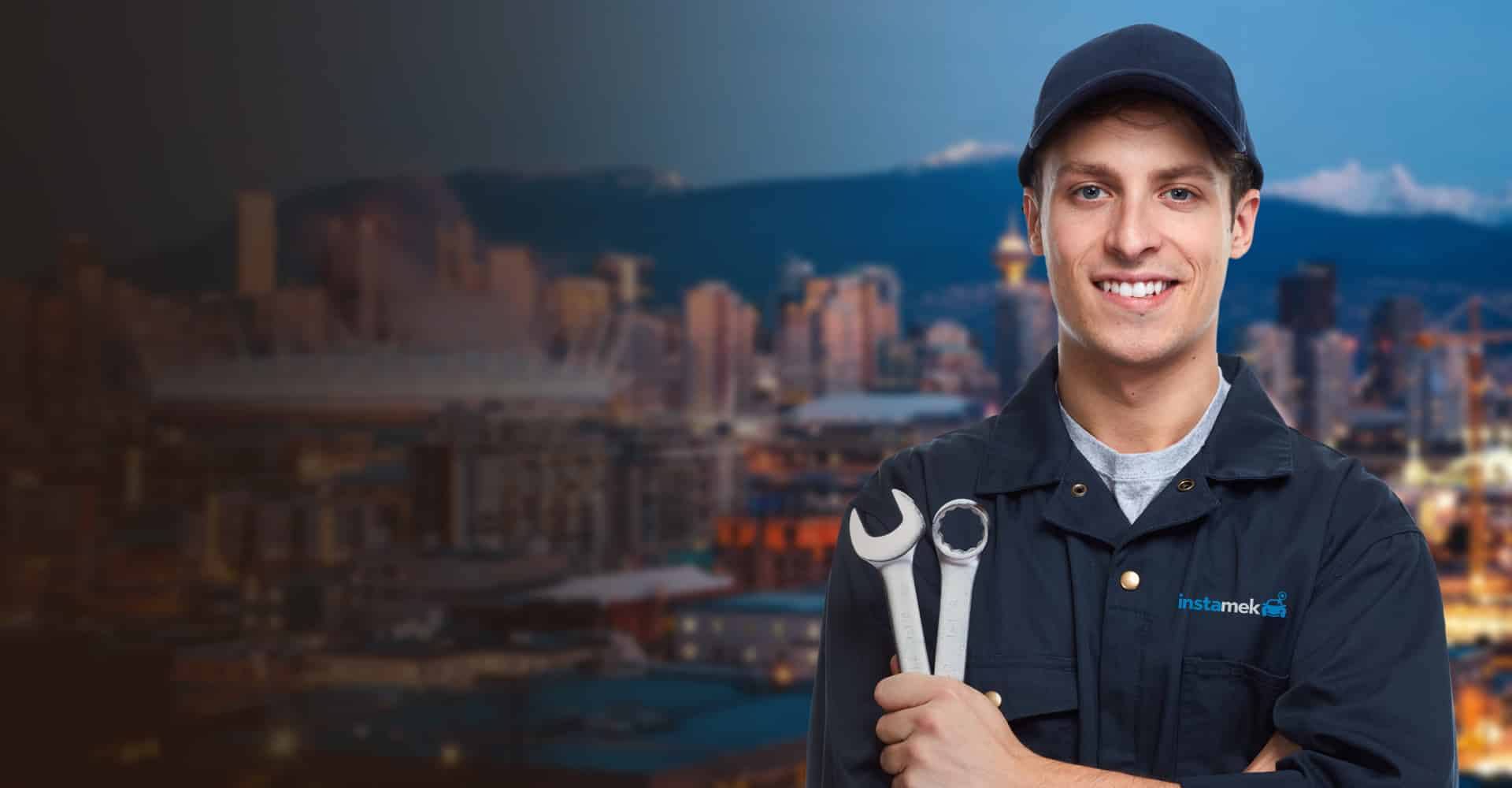 Our certified mobile mechanics in Surrey will fix your car at your home.
Our certified mechanics come to you · Backed by 12-month / 20,000 km gold standard warranty program.
Popular Services in Surrey, BC
Brake Replacement
Squeaky brakes? Pedal Pulses? Get your Brake Pads replaced at your home or office. Covered by 12-month, 20,000 km gold standard warranty
Vehicle Inspection
Get a comprehensive, 150-point used vehicle inspection performed by a certified mobile mechanic prior to buying a used vehicle.
Oil Change
A regular oil and filter change is considered one of the most important car maintenance services to avoid severe engine damage.






Best Auto Repair in Surrey, BC

Geo Cornelsen
22:43 02 Aug 19
When the company advertises experienced certified mechanics they are not overstating. Mohamed and his professional point by point diagnosis and demonstration of knowledge fully supports the company's assertions. Great Company and great Mechanic👍

Selina Lee-Andersen
07:51 02 Aug 19
I contacted instaMek to take a look at my car that wouldn't start. Mohamed came to do a diagnosis - he was prompt, helpful, knowledgeable and professional. Moe was able to get a replacement part right away and complete the repair on the same day. Not only is it convenient to have a mechanic come to you, but the service was great from the booking stage right through to the completion of the work. The text messages letting you know when the Mek is on the way, and the job reports provide the value-add. Highly recommended!

ALPHA AUTO
18:22 14 May 19
we are car dealer and we used this company to do all our inspections we are happy with them ( MOE )he is very good at what he dose, Highly recommended

I just had my rear brakes and rotors replaced and front brakes checked and was a reasonable price. Jack was very pleasant and kind. The service was fast and clean.will share their services to friends and family. Thank you Jack

David Fraser
23:05 06 Mar 19
My wife's car would start but stall at traffic lights. My best guess after checking battery and belts was that I'd require a new alternator. For the cost of a tow, the instamek mechanic diagnosed problem and got the car running. The technician Jack found a faulty sensor, cleaned the contacts and my wife is now happy once more. Very courteous and thorough service. No doubt I'll be using them in the future.

Hayley Dunn
19:40 27 Oct 18
Incredibly happy with the service! My mechanic Hensen was right on time, very friendly, showed me everything he was doing and explained it all. He was able to give me a semi-permanent fix for my transmission cable issue (in order to fully fix the issue it will need to go to a shop and be lifted), and since it wasn't a 100% permanent fix, there was no additional cost past the inspection fee, and the office called me back and gave me a credit with them for my next service! I would definitely recommend these guys to anyone that asks for a mobile mechanic, and I'll definitely be using them again!

Davin Heikkinen
21:03 23 Apr 18
Omar is awesome! Very honest, friendly and efficient. I was in Vancouver visiting from out of town and in a tough spot when my brakes gave out - this team helped me professionally from the initial call I made, to watching Omar's tail lights leave the parking lot! A great option if you're repairs are not too extreme and a "Mek" can come out to help! I would use them again. I wish Omar and the rest of the InstaMek team health and happiness.
Surrey Auto Repair
Service Hours
| | |
| --- | --- |
| Monday | 8AM–7PM |
| Tuesday | 8AM–7PM |
| Wednesday | 8AM–7PM |
| Thursday | 8AM–7PM |
| Friday | 8AM–7PM |
| Saturday | 9AM–4PM |
Contact Us
Toll Free:
1-888-507-3435
Local:
604-330-0424
Phone support hours are typically 7AM to 5PM Monday to Saturday.
Address
We come to your home or office!
---
Local Auto Repair in Your Area
Other automotive services
Our certified mobile mechanics come to you with all necessary parts and tools.
*Please note that there are certain services that
we only perform if we diagnose the issue.
Timing Belt Replacement
Power Steering Repair
Radiator Repair
CV Joints & Axles
Engine Flush
Coolant Flush
Fuel System Flush
We are open from 8am - 6pm Monday to Saturday