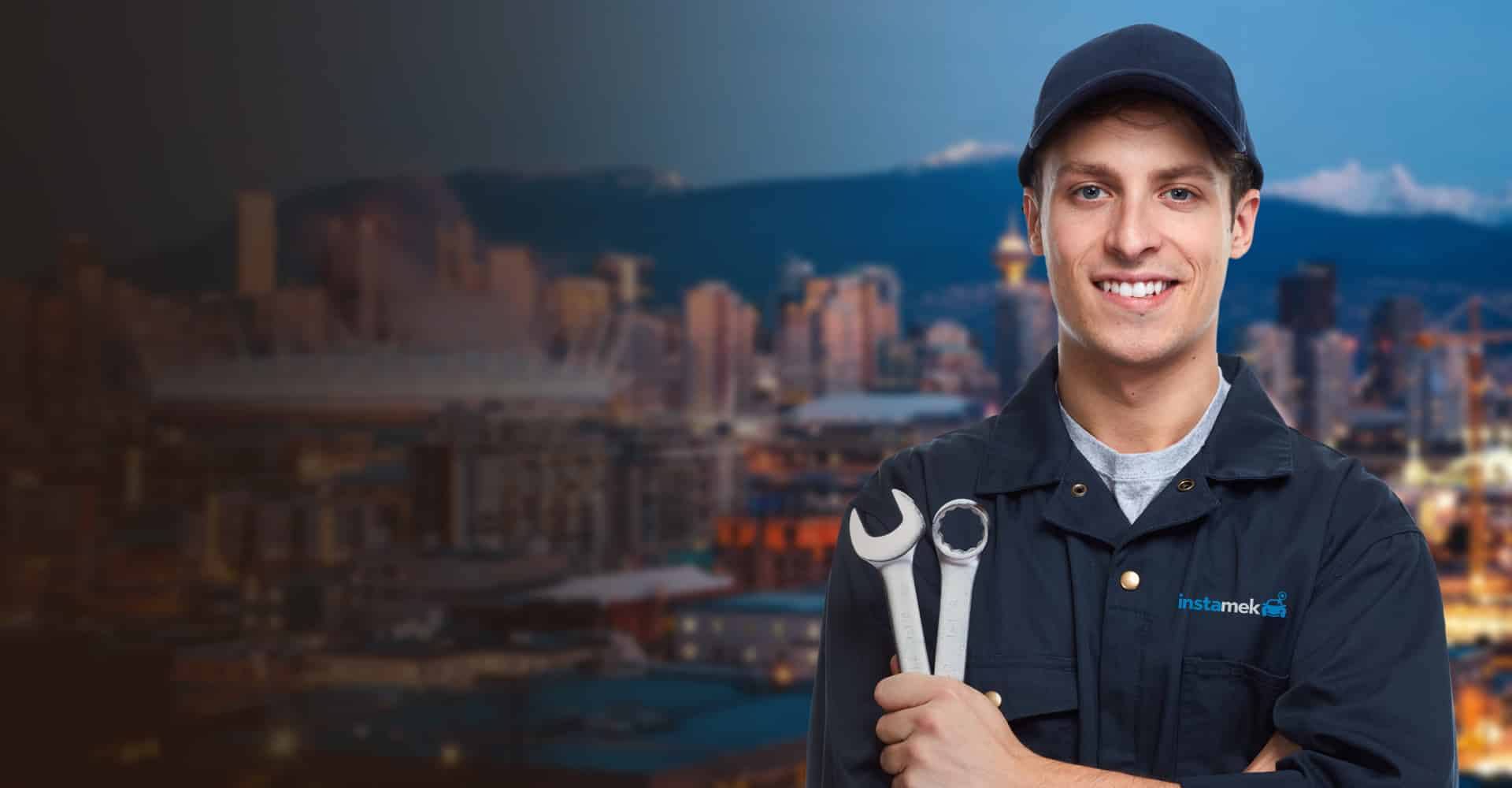 Auto repair in Richmond, BC- Get your car fixed at home from our certified Mobile Mechanic
Our certified mechanics come to you · Backed by 12-month / 20,000 km gold standard warranty program.
The Most Convenient and Top Quality Car Repair in Richmond
Finding a mechanic you can trust in Richmond can be difficult - there are so many options it can be overwhelming. We can help make your life way easier by sending our certified mobile mechanics to your home or office anywhere in Richmond. From battery changes to oil changes and brakes to engine repair - you'd be surprised at all the work that we can do. Our technicians are all Red Seal Certified and insured to protect your car and property.
Call instaMek in Richmond today and join over 20,000 Canadians who have experienced the magic of at-home car repair!
Vehicle Inspection in Richmond by Our Expert Mechanics
Our certified mobile mechanics come to you with all necessary parts and tools.
Excellent Ratings From Our Customers

Dorris Reynolds
04:34 08 Jan 20
I have multiple experiences with instamek and they're my goto mechanics now. The service is quick and the staff friendly. I first heard about them through BCAA when I wanted to get a car inspected but since have used them to replace my battery and brakes. Thanks again guys!

Camille Nguyen
16:23 17 Dec 19
The mechanic that came was very professional. I needed to get my battery replaced which he was able to do quickly on the spot. So convenient, great customer service and I would use them again for any repairs on my car in the future. I didn't know mobile mechanics existed, doesn't get any more convenient than that! So glad I found you guys!

Michelle Sherif
20:31 15 Nov 19
I recently got my brakes changed through instamek and had an awesome experience. The mechanic was prompt, friendly and professional. The best part was that I didn't have to leave my house and was able to work from home and not take any time out of my day to go to the shop. I would highly recommend this service!

Muhammad Iqbal
04:56 07 Nov 19
Had a great experience with instaMek - they changed my brakes at my house after doing an inspection for me. It was easy and the mechanic was nice

Geo Cornelsen
22:43 02 Aug 19
When the company advertises experienced certified mechanics they are not overstating. Mohamed and his professional point by point diagnosis and demonstration of knowledge fully supports the company's assertions. Great Company and great Mechanic👍

Y Tsukagoshi
01:45 15 May 19
i called Instamek at 10AM to arrange a pre-purchase inspection for a 2008 Toyota that i liked at a dealership.Kyle answered my call and helped me to set up an appointment with the dealer the same day AT 3PM .Their mechanic Mohamed arrived on time and did a detailed inspection which revealed worn suspension and rear brake pads worn out.i was able to negotiate with the dealer and drop the price accordingly.I got a quote for the repair by Kyle and Mohamed came to my home the same weekend and did the repair as quoted .i like my new Toyota.Excellent experience from start to finish.. thank you

Jonathan Paul
15:16 21 Mar 19
I called Instamek to diagnose my 99 Acura EL not starting. Mohammed arrived at 4PM and found the problem wthin 15 minutes of testing. They provided me with the quote, I approved the job through my cell phone and he was back the next day to replace the distributor assembly. The whole process was incredibly simple, plus I saved $80 on a two to a garage two blocks from my home. I decided to get the oil changed as well, because why not? Mohammed get's two thumbs up from me. Would I recommend Instamek? Absolutely! Will I use them again? Most definitely, even if my car isn't having trouble starting. The experience was a great one. Booking is easy and their customer service is on the ball.
We are open from 8am - 6pm Monday to Saturday