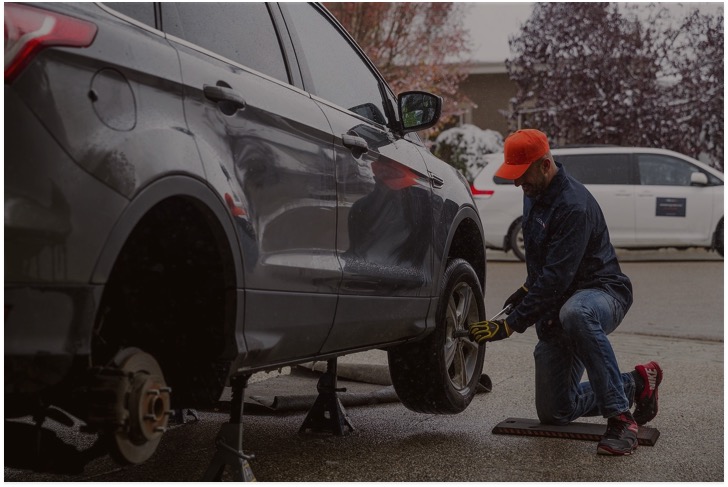 Our certified mechanics come to you · Backed by 12-month / 20,000 km gold standard warranty program.
8AM - 6PM Monday to Saturday
Why Should I Change My Tires?
This is a common question we get – some people don't realize how important it is to have the right tires on your vehicle. All tires are made for different purposes and designed to perform the better in certain situations. No tire is great for all purposes because of the very compound that's used to make them.
In this video, you can see that depending on the temperature and road conditions, the type of tire on your car affects your stopping distance by up to 42% or 6.2m when stopping from 100 km/h. That's enough to make the difference between stopping on time or in the middle of an intersection.
For safety reasons, it's important to use the right tires at the right time of year. Keep yourself & your family safe.
What's the difference between a tire changeover and tire swap?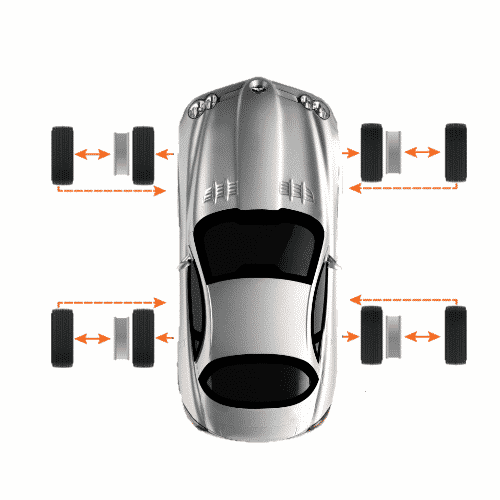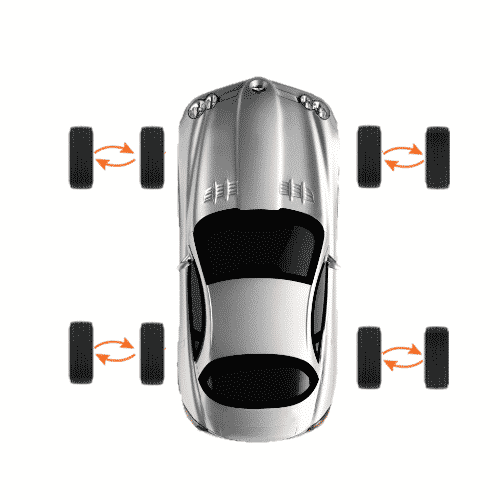 Tire Changeover
A tire changeover uses the rim same but we change the tires from winter to summer. We bring our van which includes a tire remover and tire balancer.
Starting at $139.99
Tire Swap
A tire swap is simply swapping your winter tires and rims with another set of summer tires and rims. We don't need any special tools for this service.
Starting at $99.99

Elena MacGregor
21:46 10 Oct 18
I love this service! I was looking at a car that was repaired from salvage. The dealer said that the damage was minor and instaMek confirmed that there was nothing to worry about. I bought a car at a considerable discount with peace of mind. I also appreciated that all my questions about the report were answered immediately. The report had great detail and gave me a good idea of the condition of

...

tires, structure, brakes and more. I recommend this service to anyone buying a car.

read more

Landon Orr
19:19 15 Dec 17
Switched my tires before I left town. So much easier than calling a tire shop and booking a week out.Will use again.

I have used instamek twice now. These guys are amazing!!!!they show up on time,they are completely professional and very friendly. I did not have to call 5 garages to tell me no not today. I did not have to deal with some juvenile behind a Canadian tire counter that did not know a wrench from a screw driver. I did not have to wait for hours. I got to stay home and drink my own coffee while

...

these professionals worked on my car and kept me informed. Awesome.

read more

Todd Spychka
15:15 03 Nov 16
I had called thinking i had a wheel bearing that was shot. They recommended doing a diagnostic first.( Which was a smart idea as they saved me about $700.00) Hany came and took it for a test drive, he said the wheel bearing was fine and that it was my tires. So he swapped the front to back and fixed most of the problem. Hany also said that it was the type of tires i had and that they would give

...

me a little vibration. I would defiantly recommend InstaMek and Hany for future work. Hany was a very pleasant , helpful and quick.I will be using them for all my mechanical needs.Thank you.September 1 2016.Had Hany come out and change my brakes as well as do an oil service.did a great job and quick. Hany is very personable and would recommend Hany and Instamek for and work you may require.ThanksSept 14 2016Another awesome job done by Hany.Had an oil service done on my sons car. He also checked the cabin air filter and found that it had not been changed since we bought the car(about 4-years ago) and it was very dirty. he recommended changing it once a year as it can burn out the fan motor and you get better air flow.Thank you Hany.Nov 1 2016Just had an oil service, great communication as Hany was going to be late so I had Dawson and Hany called me to let me know. I have used InstaMek about four times now and will keep using them. Great service!Thanks again Hany.

read more

Navneet Singh
08:45 23 Aug 16
These guys are amazing! Came into my driveway, changed my tires and spark plugs while I was drinking tea in the house. Got out, into the car, and drove off with it like it was brand new.

Colin Geissler
04:35 29 Apr 16
Fantastic. I have used them twice. Once to get my brakes redone and the second time to get winter tires and oil changed on two vehicles. Way more convenient than driving back and forth across the city to have tires changed. The mechanic came to my house, swapped the tires and changed the oil while I got caught up on yard work, rather than sitting around a service center. Highly recommend.

"The company responds within an hour and dispatches a mechanic shortly after with all the tools and parts required to repair the vehicle onsite."
-GLOBE AND MAIL

"taking a unique approach to vehicle repairs in the same way 'Uber' changed the taxi industry"
-CTV NEWS

"InstaMek is an on-demand service that allows vehicle owners to request and schedule a meeting with a fully certified mobile mechanic."
-CBC NEWS
Honda Tire Swap Ford Tire Swap Toyota Tire Swap Nissan Tire Swap Chevrolet Tire Swap Dodge Tire Swap Jeep Tire Swap Volkwagen Tire Swap Chrystler Tire Swap GMC Tire Swap Hyundai Tire Swap Mazda Tire Swap Pontiac Tire Swap Subaru Tire Swap
1
How much does it cost to change tires?
2
Do I need tire change or a tire swap?
If you are changing the entire wheel (tires & hub) then you need a tire change. If you have just the tire, then you need a tire swap, and the mechanic will swap the tires from the hub.
3
Can I use winter tires in summer?
Since the tread rubber of winter tires is considerably more flexible than that of all-season and summer tires, it will wear out faster on warm, dry pavement. That same pliable tread rubber that adds traction in winter will wear down quickly in warm temperatures. Another important consideration is that braking distance for winter tires can be 42% greater or 6.2m longer when stopping from 100 km/h versus a vehicle that has summer tires. That's the difference between stopping in a busy intersection and not. So in addition to wearing out your tires faster, there is also a safety consideration.
4
When to change winter tires?
The correct time to change to winter tires is when the temperature drops below seven degrees Celsius. This is the point where your summer tires will begin to lose their grip, may fail to brake and will decline in performance and overall safety.
5
What are the best winter tires?
We recommend checking out
this guide
on the best winter tires
6
Do you offer tire change & service packages?
Yes!
With the Winter Package, you will get your tires changed or swapped in addition to a complete car service to maintain your car and get it ready for the winter. Learn more about the Winter Package here
With the Automated Maintenance Plan, you get 3 services a year which includes changing your tires in the fall and in the spring and 3 car maintenance services to keep your car safe and running in the best condition. The best part? We call you to schedule each service when you're due so it's completely effortless on your end. Learn more about the Automated Maintenance Plan here
Local Tire Swap in Your Area
We are open from 8am - 6pm Monday to Saturday