Engine Oil Change at your home
Our certified mechanics come to you · Backed by 12-month / 20,000 km gold standard warranty program.
8AM - 6PM Monday to Saturday
Engine Oil Change Service
A significant function of your car's engine oil is to ensure that the engine is clean by removing any contamination. Fresh engine oil is the color of amber but with time it can turn black and in several cases, it can even get gritty as it dissolves the dirt. Frequent engine oil changes replace the oil and keep the engine clean. In some cases, there is a residual build up on the engine and an engine oil flushis required.
Cost of an Engine Oil Change
It depends on the type of car you drive and the auto repair shop you go to. Our mechanics are mobile, which means they don't have the overhead that repair shops have. They provide you convenience by coming to your home or office.
Fast and easy service at your home
Backed by 12-month, 20,000-km guarantee
What is an Engine Oil Change ?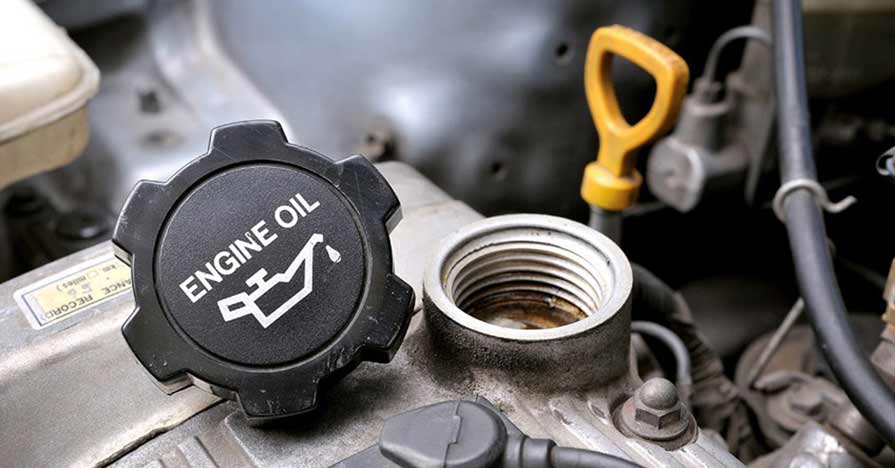 An engine oil change refers to removing oil from the vehicle and replacing it with fresh oil. If an engine oil flush is being performed, the engine oil change is carried out at the same time. Once the old oil is taken out, chemicals are added into the engine which are left idle for a few minutes to ensure the cleaning agents reaches all the spots where oil normally goes. Clean oil is then poured in once the chemicals are drained.
When to get an Engine Oil Change?
The exact rule of thumb on this varies, but you should change your car oil at least every 6 months or every 7,500km
Consider getting an oil change sooner if:
It's been a long time since your last oil change.
It's been a long time since your last oil change.
You do a lot of driving.
You eave your car unused for months.
You didn't know if the oil was regularly changed when you bought a new car - in this case you should also get engine oil flush.
An expert mechanic will visit your office or home to perform engine oil change.
The mechanic will take the old oil out and pour in new oil. Typically the oil filter will be changed at the same time.
How important is this service?
Regular oil changes are paramount for the smooth running of your engine. Failing to replace your engine oil on a regular basis can cause severe engine damage and problem like car overheating. It helps remove the sludge and particles to keep your engine at a peak condition. This activity also improves your vehicle's gas mileage.
Engine Oil Change Reviews

Matt Mastracci
18:05 01 Apr 19
Awesome experience. Had a mek in to replace a battery and change the oil in my car + a service package. Zero effort, done at home.

Jonathan Paul
15:16 21 Mar 19
I called Instamek to diagnose my 99 Acura EL not starting. Mohammed arrived at 4PM and found the problem wthin 15 minutes of testing. They provided me with the quote, I approved the job through my cell phone and he was back the next day to replace the distributor assembly. The whole process was incredibly simple, plus I saved $80 on a two to a garage two blocks from my home. I decided to get

...

the oil changed as well, because why not? Mohammed get's two thumbs up from me. Would I recommend Instamek? Absolutely! Will I use them again? Most definitely, even if my car isn't having trouble starting. The experience was a great one. Booking is easy and their customer service is on the ball.

read more

Hazem Alsaadi
14:32 05 Mar 18
The service and convenience are HEAVEN!!!My wife dripped off our kids at the arena for a hickey game. As she was parking, there were funny jerks. Thankfully she was able to park. But the car was not starting. She took the kids to the hockey game. While watching the game, she called instamek and left he keys at the information desk for the mechanic. 4 hours later after the warm up, the game,

...

and dressing the kids, my wife and the kdis walked to the parking to the now fully functioning vehicle. Here is a list of what they did (skme of the work was elevtive as i had asked for it)1) diagnostics2) new sparks plus3) new engine starter4) changed engine oil5) 4 break pads and rotars6) my passenger head lamp (broken from before)7) new battery8) new beltMy wife didnt even meet the mechanic. She disnt even leave the arena. Everything was explained and oid for via the phone call. My next plan is to have my yearly tune ups done while I'm at costco, the gym, or work!!!Thanns guys

read more

Todd Spychka
15:15 03 Nov 16
I had called thinking i had a wheel bearing that was shot. They recommended doing a diagnostic first.( Which was a smart idea as they saved me about $700.00) Hany came and took it for a test drive, he said the wheel bearing was fine and that it was my tires. So he swapped the front to back and fixed most of the problem. Hany also said that it was the type of tires i had and that they would give

...

me a little vibration. I would defiantly recommend InstaMek and Hany for future work. Hany was a very pleasant , helpful and quick.I will be using them for all my mechanical needs.Thank you.September 1 2016.Had Hany come out and change my brakes as well as do an oil service.did a great job and quick. Hany is very personable and would recommend Hany and Instamek for and work you may require.ThanksSept 14 2016Another awesome job done by Hany.Had an oil service done on my sons car. He also checked the cabin air filter and found that it had not been changed since we bought the car(about 4-years ago) and it was very dirty. he recommended changing it once a year as it can burn out the fan motor and you get better air flow.Thank you Hany.Nov 1 2016Just had an oil service, great communication as Hany was going to be late so I had Dawson and Hany called me to let me know. I have used InstaMek about four times now and will keep using them. Great service!Thanks again Hany.

read more

Richard Kean
17:45 01 May 16
Bought a truck from auction, didn't see anything out of the ordinary. Drove it home and oil was pissing out all over the ground. I searched and found these guys with some pretty rave reviews.They came out on a Saturday hour and a half after I called. And charged less then any local shop. I'm still waiting for the mechanic to arrive. So far I'm impressed with the price for diagnostic and the

...

response time.Will update after Hany has left, according to the email that is who they are sending.Edit: Hany looked at my vehicle, very friendly.Went above and beyond. Hany took the time to look everything over multiple times. The quote was the same when the bill was done. There were no up charges or upsales. I will now always use this service before I take my vehicle to any shop.They did send a quote for a oil change later in the evening. The quote for my diesel was far less than my mother in law paid for herself at a lube shop and this was full synthetic.Glad I found these guys.Hany: 10/5 stars super guy

read more

Murphy Brown
02:38 01 May 16
This was AMAZING service.It was a very fair price.We bought a used truck and experienced an oil leak. It was scary.Hany came out the same day we called. On a Saturday! (Which did not cost extra).He inspected everything for us. He ran diagnostics. He put us at ease about our purchase.Next time I buy a used vehicle, I'll definitely call Hany to check it out ahead of time.He was professional,

...

knowledgeable, friendly, and a pleasure to work with. I feel that he went above what was necessary and really provided superior customer service.I'll be using them for all my regular service.

read more

Colin Geissler
04:35 29 Apr 16
Fantastic. I have used them twice. Once to get my brakes redone and the second time to get winter tires and oil changed on two vehicles. Way more convenient than driving back and forth across the city to have tires changed. The mechanic came to my house, swapped the tires and changed the oil while I got caught up on yard work, rather than sitting around a service center. Highly recommend.

"The company responds within an hour and dispatches a mechanic shortly after with all the tools and parts required to repair the vehicle onsite."
-GLOBE AND MAIL

"taking a unique approach to vehicle repairs in the same way 'Uber' changed the taxi industry"
-CTV NEWS

"InstaMek is an on-demand service that allows vehicle owners to request and schedule a meeting with a fully certified mobile mechanic."
-CBC NEWS
Land Rover Engine Oil Change
Tesla Engine Oil Change
Nissan Engine Oil Change
Buick Engine Oil Change
Honda Engine Oil Change
Ram Engine Oil Change
Pontiac Engine Oil Change
Ford Engine Oil Change
Geo Engine Oil Change
GMC Engine Oil Change
Lincoln Engine Oil Change
Fiat Engine Oil Change
Chevrolet Engine Oil Change
Smart Engine Oil Change
Engine Oil Leak
Car Cranks But Won'T Start
Engine Diagnostic
Car Water Pump Problems
Car Engine Overheating Inspection
Car Diagnostic
Auto Battery Repair
Coolant Light Flashing
We are open from 8am - 6pm Monday to Saturday