Coolant Light Flashing? Get an inspection at your home
Our certified mechanics come to you · Backed by 12-month / 20,000 km gold standard warranty program.
8AM - 6PM Monday to Saturday
Coolant Light Flashing Inspection Service
If your temperature needle is erring towards the 'H" mark, the temperature warning indicator is beeping, and there is fluid on the ground under the car, then you'll probably see the coolant light flashing. One of Instamek's certified mechanics can identify the origin of the the coolant light flashing and repair the problem on site.
How much does a Coolant Light Flashing Inspection cost?
It depends on the type of car you drive and the auto repair shop you go to. Our mechanics are mobile, which means they don't have the overhead that repair shops have. They provide you convenience by coming to your home or office.
Fast and easy service at your home
Backed by 12-month, 20,000-km guarantee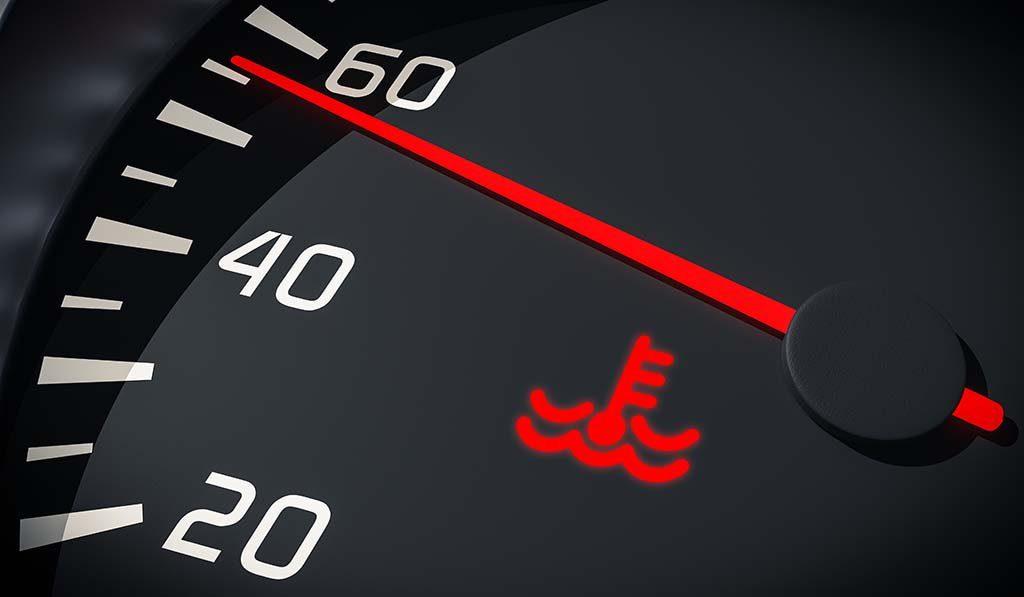 Coolant fluid is also termed antifreeze fluid; it's a bright yellow or green liquid that mixes with the water in cars, trucks and other vehicles to keep the radiators from freezing or overheating. Made from either ethylene glycol or propylene glycol, antifreeze and coolant change the freezing and boiling points of water.
Coolant raises the boiling point of the liquid in the engine in order to prevent it from overheating.
Common Reasons for Coolant Light Flashing:
Perforated radiator tank or core. it's easy to spot as there are leakage signs around the radiator which cause the coolant light to flash.
Faulty radiator hoses. The hoses that connect the radiator to the engine can also get damaged causing leak from the puncture in the hose walls. Usually, hoses become weak and brittle with time that makes them prone to failure, therefore they need to be replaced if they are found defective.
Faulty water pump. Coolant can also leak from the water-pump housing. If there is a failure in the bearing, the pump seals fail too. This occurs when the pump is operating so the mechanic checks for this with the engine running. In several cases, the pump needs to be replaced.
Broken radiator cap. It is also possible for the radiator cap to lose its ability to maintain pressure in the system. This will allow the coolant to reach its boiling point at a lower temperatures than intended, and possibly allow steam to escape, which introduces moisture to the system.
What to expect in the case of Coolant Light Flashing Inspection?
One of Instamek's certified mechanics will come to your home or office to determine the source and cause of the coolant light flashing, and will then provide a detailed inspection report that includes the scope and cost of the required repairs.
The certified mechanic will come to your home or office to diagnose the coolant light flashing and inspect the entire cooling system. The mechanic will pressure test the system if needed.
How important is this service?
Your coolant light flashing is a warning sign that needs to be dealt with immediately. If not dealt with, you engine can overheat and result in significant engine damage. If your temperature gauge readings are not normal, or there are fluids on the ground under the engine compartment of your car, you need to book an appointment with Instamek and have your car inspected for as soon as possible, this can save you a lot of money.
Coolant Light Flashing Reviews

Brandon Mordy
22:22 26 May 20
Jack (the Instamek mechanic) called me back when I requested after viewing the inspection report. He provided some really great information and answered the questions that I had. I'd like to thank him for his thorough and in depth inspection as this has helped me understand the condition of the minivan in question. He was also very cordial and easy to speak with. I give him 5 stars. Thank you

...

Instamek for all your help with my pre-purchase inspection.On another note, I noticed that a few Google reviews are negative. I would advise that it is likely that a lot of those reviews were for older cars that might not be in good condition. What you have to remember is that they are primarily an inspection service. They are trying to demonstrate the current condition of the vehicle. If they were to miss something, that might expose the buyer to unforeseen repair expenses. So, of course they are going to proceed on the side of caution by listing everything they can see and test. And, they cannot look inside the engine either. So, some items might need to further diagnosed by a physical repair shop or monitored for follow-up later. They are not able to do an exhaustive review given their fee of approximately $200, their limited time associated with that fee, and being mobile with limited equipment. I do not think it is reasonable to expect them, or any other auto inspection service, to ascertain the location of an oil leak either. A lot more time would be needed to diagnosis this. It is even difficult for a physical shop to determine the exact location of an oil leak. Sometimes, it is easy to determine while other times it is difficult if there is a lot of oil caked on an engine. Sometimes an engine will have be cleaned and then monitor where a leak occurs over a certain duration. So I think that a lot of the negative comments are not justified nor are they reasonable. I just thought that I would share my opinion and perspective for future users of the inspection service.

read more

Darleen Collins
19:50 16 Jan 19
I found Wrench Patrol on Google. Their website communicated their services well. The fact they are mobile is fantastic. I called them and the fellow was very pleasant and helpful. They also scheduled the appointment with the vehicle Owner (Seller) and I had the option of being present for the Inspection or not. Since the vehicle was at least 30 minutes away, I opted not to go but let the

...

Mechanic handle it. Very convenient for both Buyer and Seller. The Report arrived via email shortly after the inspection and was very easy to read and thorough. Brake pads will need replaced within the next 6 months and a leaky inner cv boot was indicated. This was critical information in helping us with our purchase. I would definitely use and recommend their service again. Thank you guys.

read more

"The company responds within an hour and dispatches a mechanic shortly after with all the tools and parts required to repair the vehicle onsite."
-GLOBE AND MAIL

"taking a unique approach to vehicle repairs in the same way 'Uber' changed the taxi industry"
-CTV NEWS

"InstaMek is an on-demand service that allows vehicle owners to request and schedule a meeting with a fully certified mobile mechanic."
-CBC NEWS
Geo Coolant Light Flashing
GMC Coolant Light Flashing
Lincoln Coolant Light Flashing
Fiat Coolant Light Flashing
Chevrolet Coolant Light Flashing
Smart Coolant Light Flashing
Toyota Coolant Light Flashing
Mazda Coolant Light Flashing
Mini Coolant Light Flashing
Cadillac Coolant Light Flashing
Porsche Coolant Light Flashing
Saturn Coolant Light Flashing
Mercury Coolant Light Flashing
Jaguar Coolant Light Flashing
Car Won'T Start Battery Good
Engine Service
Auto Battery Replacement
Car Won'T Start Clicking Noise
Engine Oil Flush
Car Check
Auto Diagnostic
Engine Coolant Low
We are open from 8am - 6pm Monday to Saturday