Mobile Car Battery Replacement Service
Serving Vancouver, Burnaby, Richmond, Delta & Surrounding Areas
Call Us
Book Online
MOBILE BATTERY REPLACEMENT
SERVICE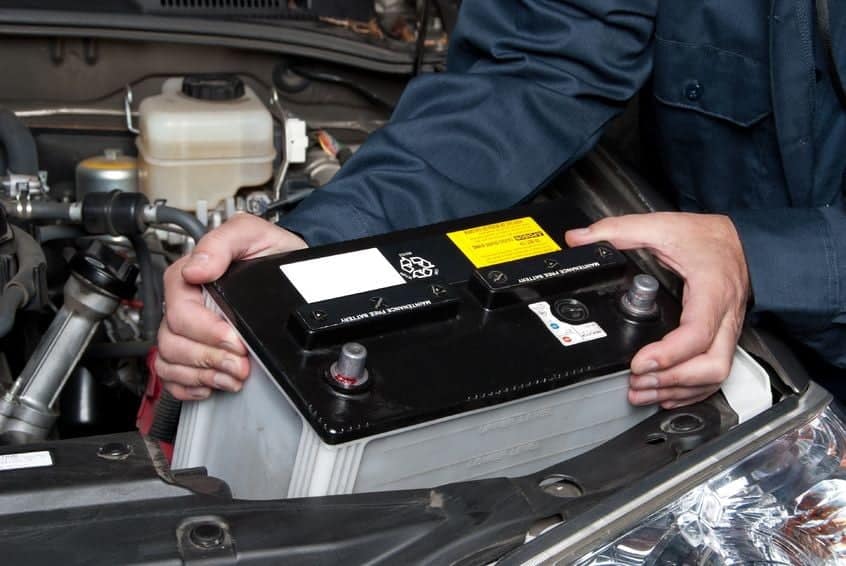 If you have a dead battery – getting the car started to go the mechanic shop is going to be a little difficult to say the least. Not with instaMek – we will send over a technician to replace your battery right on site. The total cost of a new battery with the install as a mobile service ranges from $150 to $250. The price depends on the size of the battery – generally the larger the engine the larger the battery.
Installing a Car Battery
Depending on the vehicle, installing a battery be complicated or fairly straight foward. Having said that though – you've probably got better things to do than taking a cab to the parts store, coming back with the battery and dealing with the trouble in installing it. Book with our certified technician and we will come install the battery for you.
Battery Test & Maintenance Service
The battery terminals are a prime zone of rust, corrosion and the build up of acid which is a bunch of whitish blue crud. It can affect the health of the battery and the car starting up. We service the terminals with every battery replacement but you can also do it yourself with some baking soda and water. Just mix the water and baking soda to a consistency of a watery pancake batter and let it rest before wiping it clean.
Serving The Greater Vancouver Area
500 West 10th Avenue Vancouver, BC V5Z 4P1
Hours of Operation and Contact Information
| Our Mechanics are available from: |   |
| --- | --- |
| Monday | 8AM–6PM |
| Tuesday | 8AM–6PM |
| Wednesday | 8AM–6PM |
| Thursday | 8AM–6PM |
| Friday | 8AM–6PM |
| Saturday | 8AM–6PM |
Phone support hours are typically 7 am to 5 pm Monday to Saturday.
Request & confirm
---
Easily request a quote online or by calling us. Tell us about your vehicle and what's wrong with it.
We Come To You
---
One of our Meks will come to you with all the necessary tools and equipment.
Hassle-free Payments
---
Pay quickly and seamlessly with your credit card after the job is complete.
Average rating:
2 reviews
Apr 30, 2018
What an easy service - called them to replace my dead battery and a mechanic came out same day and replaced it. He also did an inspection on my vehicle and told me the health of it. So nice!
Apr 20, 2018
I called instamek to replace my battery because I knew it was about to go but didn't feel like going to a shop to get it done. They came by replaced my battery and noticed my tire pressure was low so they filled it up free of charge. Very professional service will use again