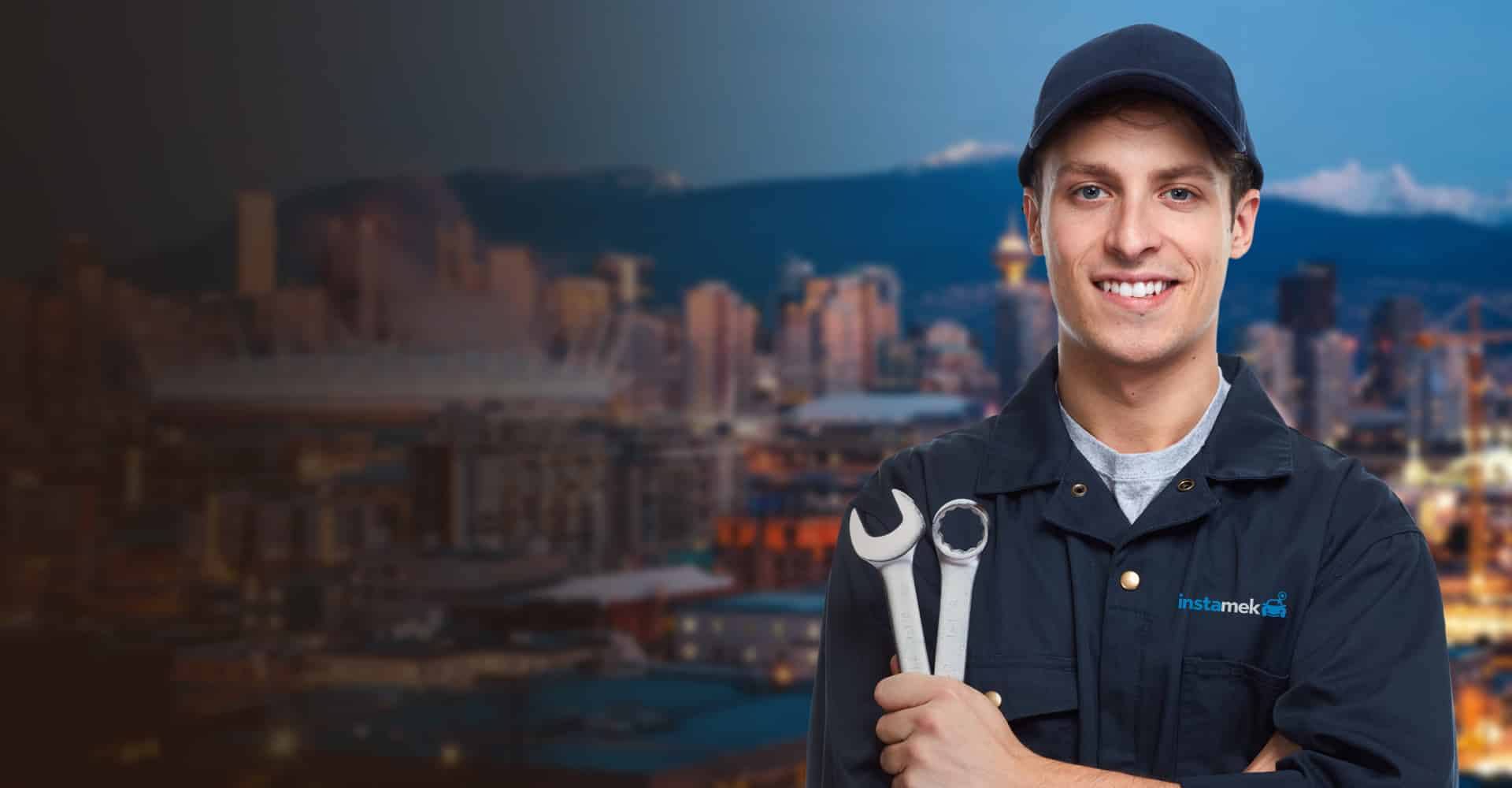 Car Repair @ Your Home
Certified & Insured On The Go Auto Mechanics Who Come to You Anywhere in Vancouver, Burnaby, Surrey & The Lower Mainland
Open from 7am to 5 pm Monday to Saturday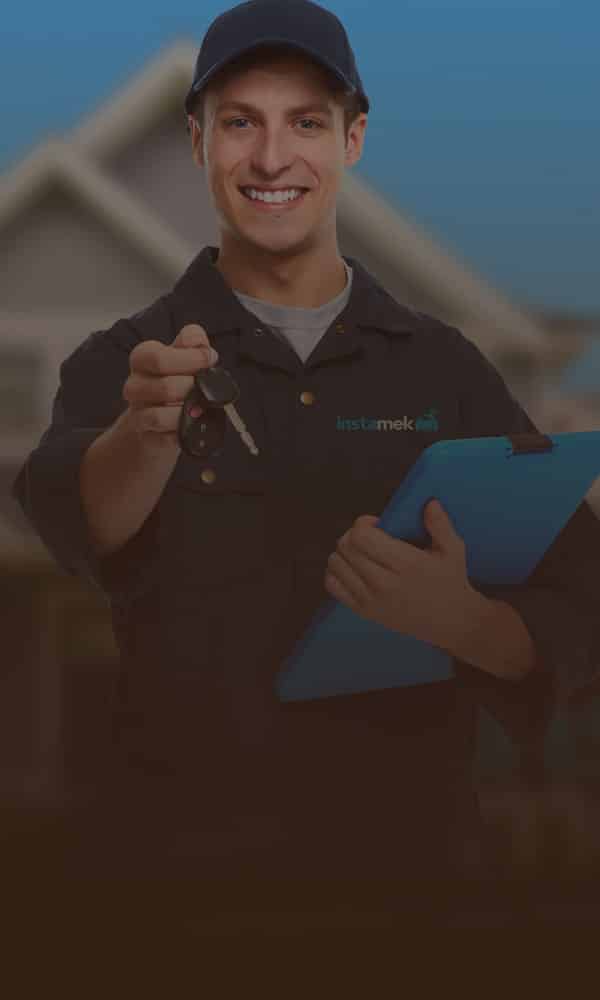 Car Repair @ Your Home
Certified & Insured On The Go Auto Mechanics Who Come to You Anywhere in Vancouver, Burnaby, Surrey & The Lower Mainland
Open from 7am to 5 pm Monday to Saturday 
Hours of Operation and Contact Information
| Our Mechanics are available from: |   |
| --- | --- |
| Monday | 8AM–7PM |
| Tuesday | 8AM–7PM |
| Wednesday | 8AM–7PM |
| Thursday | 8AM–7PM |
| Friday | 8AM–7PM |
| Saturday | 9AM–4PM |
Phone support hours are typically 7AM to 5 PM Monday to Saturday.
--- "I have to say I've been very impressed with instaMek. I am insanely busy and having to book my car in and lose 2 hours being shuffled back and forth is just too painful. " - Chris A.
Vancouver Auto Repair Services
You'd be surprised at all the work we can do including:
Are you looking to purchase a used car in the greater Vancouver area? We specialize in mobile used vehicle inspection for all makes and models. Our certified & experienced inspectors will go through a 110 point report pre-purchase inspection to make sure you have peace of mind when buying. The cost of the inspection is $150 and we will inspect the exterior, interior, electrical and mechnical systems as well as take the vehicle for a test drive. You will get a digital report with pictures, a quote and a follow up call on the condition of the vehicle. We are always on your side to make sure you buy used smart!
Regular maintenance is the fountain of youth for your car but it's a hassle to take the car to the shop, drop it off and then pick it up just for a simple oil change. It will only take 3 minutes to book your service package today and we will come to your home or office to service your vehicle saving you so much time and trouble.
Your brakes are the most arguably the most important part of your car and it's critical to keep them in good shape. We can replace your brake pads, rotors, calipers, brake lines and more right on site! Brake pad replacements start at $105 and go up depending on the vehicle type.
Your car not starting is one of the most frustrating experiences you can experince as a car owner. There are many reasons why your car won't start but we will get to the bottom of it, fix it and get your car running. Our services start at $99 and we can replace your starter, alternator, timing belt, fuel pump, relay, battery or whatever we have to get your vehicle running.
Our Commitment to You
We're a mobile auto repair company in Western Canada with good old fashioned customer centric values. With hundreds of 5 star reviews and national media attention – our mission is to give you a hassle free car repair experience and we will do everything in our power to make that true. From West Vancouver to South Surrey and even to Langley - we will send out a technician that cares about your families vehicle as if it was their own. Our work is backed by a 24,000 / 12 month gold warranty program that includes parts & labour - plus if anything goes wrong after our repair we will come inspect it for free even if it wasn't our fault.
Call (604) 330-0424 and experience the instaMek way.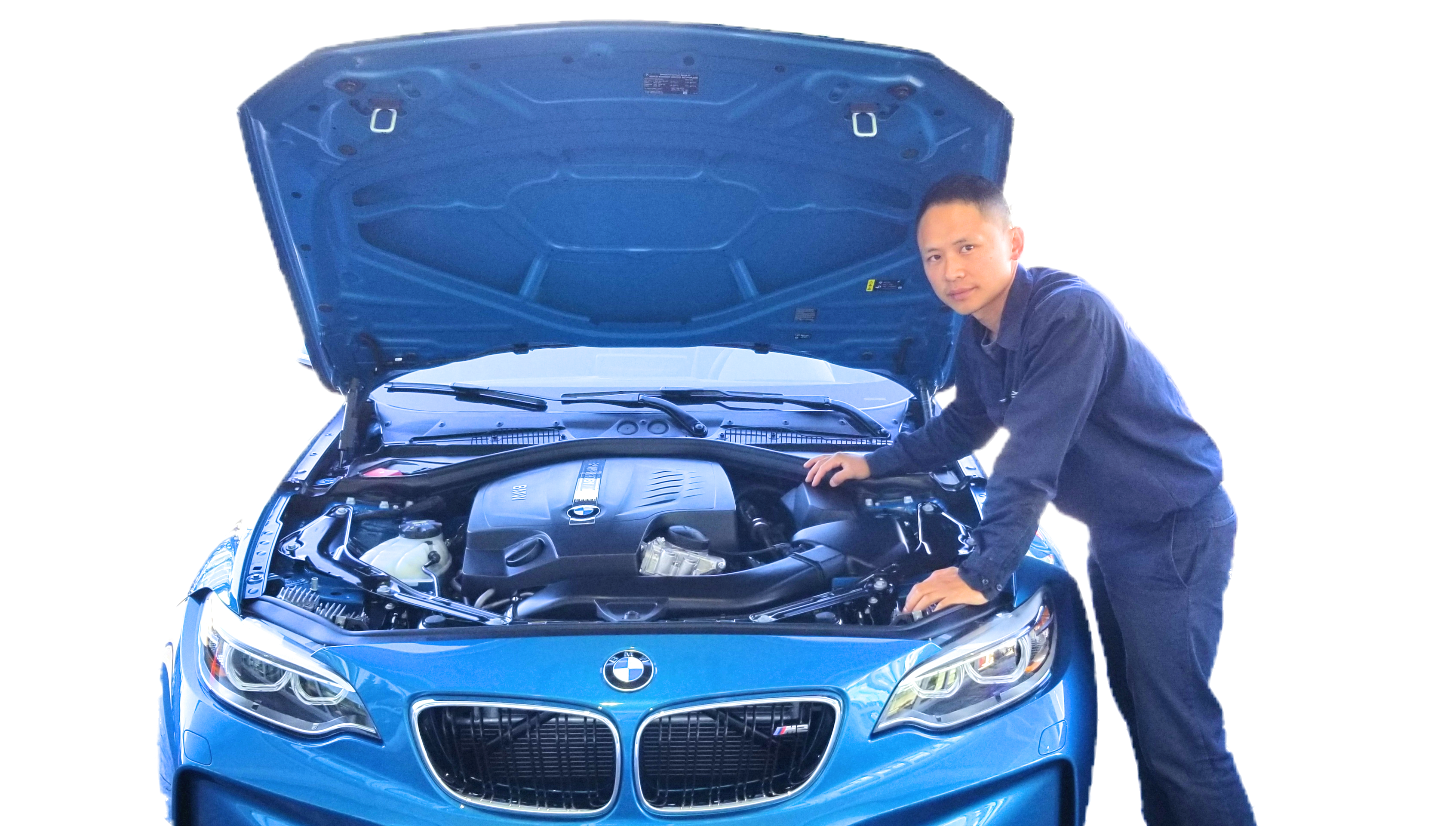 We work hard for our customers.
The results speak for themselves. We have hundreds of reviews on Google from past customers who loved our service!
You can find all our authentic reviews online by doing a simple search  here. 
This doesn't even include the hundreds of reviews we have as a company in Edmonton and Calgary 
Other automotive services.
Please note that there are certain services we only perform if we diagnose the issue.
Timing Belt & Water Pump
Power Steering Repair
Cooling System Repair
CV Joints & Axles
Engine Flush
Coolant Flush
Fuel System Flush "Had a pre-purchase inspection done, on a car I was considering buying. The report was very detailed and extensive."
– Casey A.
InstaMek
Average rating:
10 reviews
Dec 13, 2018
Great service. Mohamed was very efficient. Thank you. Would definitely call again.
Jun 25, 2018
Got an inspection done by Mo and it was super easy to deal with. Mo is very personable and did a great job of going through the vehicle with a fine tooth comb. Highly recommended!
Jun 25, 2018
I'm so happy I found instamek because they did an inspection for me and saved me so much. The seller said the car was in great shape with no issues but Jack came by and found out it needed a new transmission and the all the suspension parts were completely rusted out. That's what you get for trying to buy a car from Ontario but it did save me from buying a nightmare!
Jun 25, 2018
Magic Mo
Having a mechanic come to my home was a first and Mo took away any and all concerns as I watched him work his magic. Job well done and yes I'll use this service again, thanks guys!
Apr 24, 2018
Got Omar out to replace the brakes on my BMW M3. The dealership quoted me over $2500 and I got it done for half that with instaMek. Plus the service was super easy to use and it's been 6 months no problem so it's great.
Apr 23, 2018
One of the easiest experiences I've had with my car. Called up instaMek and they came by within the hour and replaced my battery and at a price that's totally worth it.
Jan 18, 2018
He went above and beyond
Mo did a great job replacing my catalytic converter! He went above and beyond to get everything done correctly, even though it was heavily rusted. A+ will ask for Mo again!

Jan 9, 2018
Efficient, great advice, I'm happy with his diagnosis. Great service!


Diagnostic - Parasitic Draw for a 2008 Ford Escape Hybrid.

Jan 4, 2018
5, Mo was knowledgeable and helpful. Thank you InstaMek.


Pre-purchase Inspection for a 2007 Pontiac Montana
Dec 20, 2017
Jack was great. 4.5
Jack was great. 4.5. Courteous and efficient. Water pump blown out hose replaced. Minor communication challenges at start as english not his native tongue.


Diagnostic - Overheating for a 2002 Dodge Caravan