Starter Replacement At Your Home or Office by a Mobile Mechanic
How much does it cost to replace a starter?
To replace a starter usually costs between $200 to $600 for both imports and domestic cars. This is usually a job that can easily be done as a mobile job for a similar price and often cheaper than a shop.
How to replace your starter?
Depending on the vehicle it can be a fairly complex job to replace the starter. The most important thing is that the pinions gear's teeth must align with the flywheel so you don't cause any dragging. We recommend that you have a certified technician replace the starter. At instaMek our certified mobile mechanics are situated all over Edmonton and can replace your starter for you right at your home or office for a reasonable cost. Even if you are unsure if the starter is the problem just give us a call at (780) 809-9613 and we can help you out.
Proud to Serve Edmonton & Area
10065 Jasper Avenue Edmonton, Alberta T5J 3B1
Hours of Operation and Contact Information
| Our Mechanics are available from: |   |
| --- | --- |
| Monday | 8AM–8PM |
| Tuesday | 8AM–8PM |
| Wednesday | 8AM–8PM |
| Thursday | 8AM–8PM |
| Friday | 8AM–8PM |
| Saturday | 8AM–8PM |
Phone support hours are typically 8-6 MST everyday.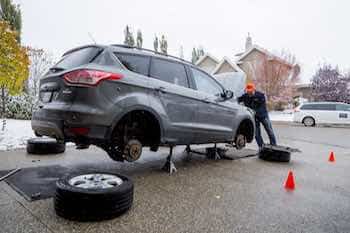 Other Automotive Services
Lights and Head Lamp Replacement
Timing Belt & Water Pump
Fuel Pump Replacement
Power Steering Repair
Cooling System Repair
CV Joints & Axles
Engine Flush
Coolant Flush
Fuel System Flush
Please note that there are certain services we only perform if we diagnose the issue.
"I wish I had known about instaMek sooner! They did a great job, got the job done right away, were significantly cheaper than the dealership"

– Leah B.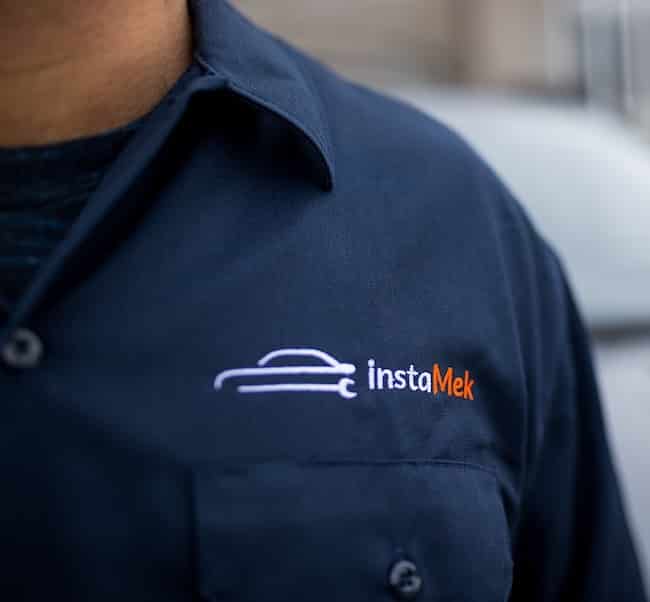 Our Commitment to You
At instaMek we want to change the way you service your car – having our mechanics come to you and providing you with amazing customer service.
Our pricing will always be fair but never at the expense of your experience. Our talented mechanics will take utmost care of your vehicle and your property. We will back our work with the best warranty and after service care in the industry.
Our foundation is based on trust so we can turn every one that uses us into a life long customer. We are transparent and will explain all the technical stuff to you so you know exactly what's going on.
Call 780-809-9613 and experience the instaMek way.
Average rating:
2 reviews
May 2, 2018
Todd was a miracle worker - my car wasn't turning on and I called other mechanics to come by and take a look. Todd came by and fixed what they couldn't!
Apr 22, 2018
The booking process was really easy and the guy on the phone friendly. The mechanic came by and was very professional in how he worked and looked. The starter was replaced within the time they quoted me and the car works well.