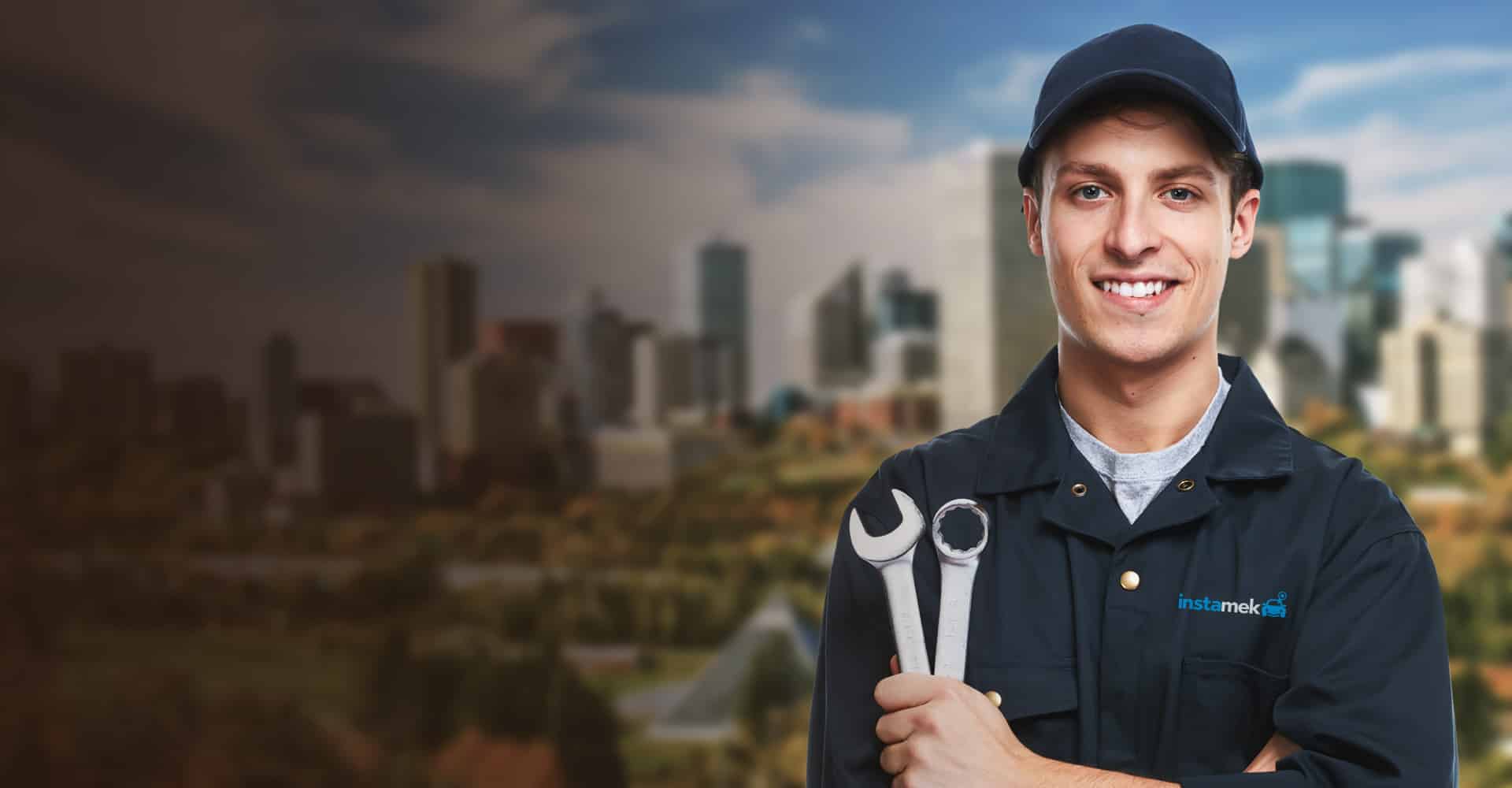 Auto Repair @ Home
By Certified & Insured Car Mechanics Who Come To You
Open from 8am to 6pm Monday to Saturday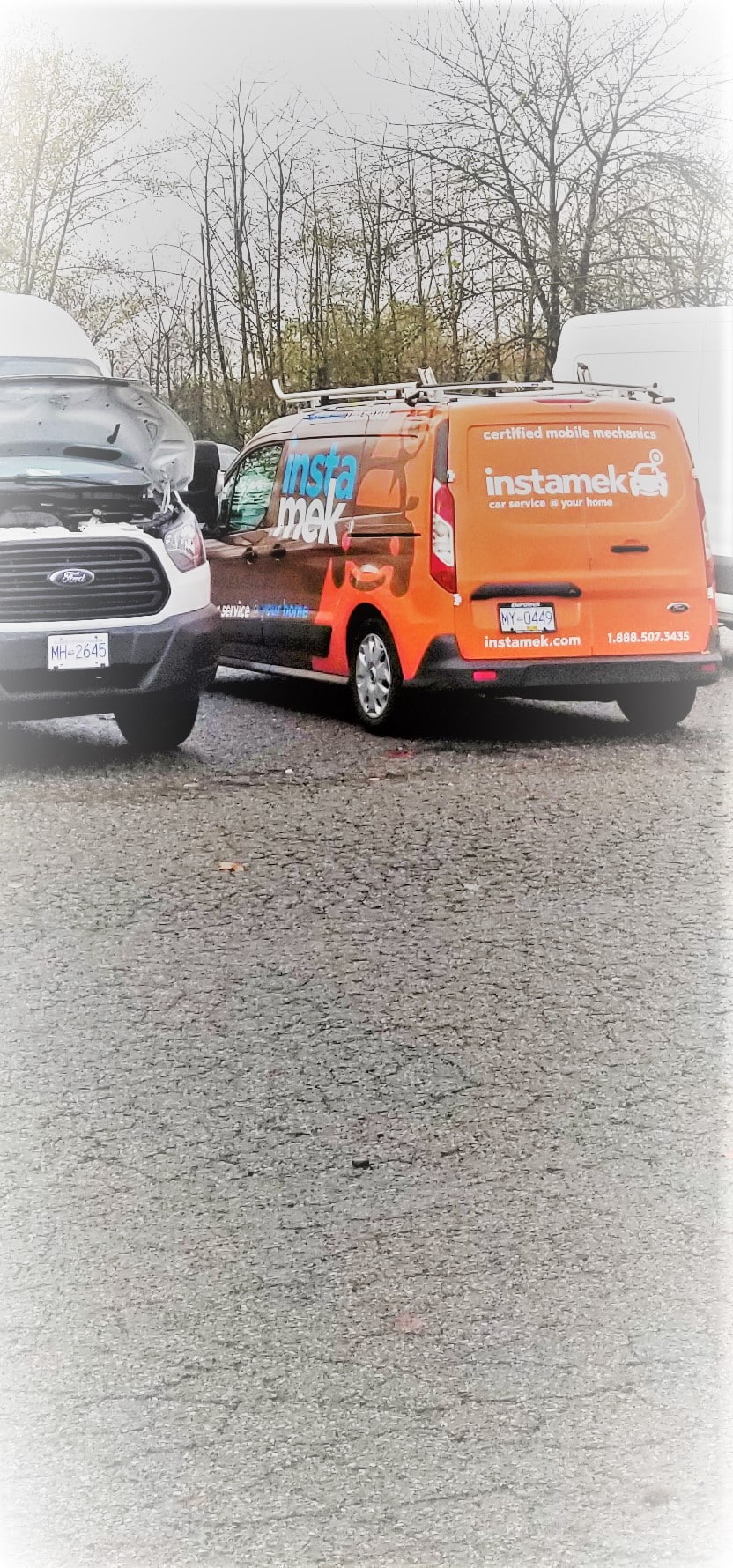 Auto Repair @ Home
By Certified & Insured Car Mechanics Who Come To You






Proudly Serving Edmonton & Area
Our insured & expert mechanics in Edmonton are always near you because we come to wherever you are. We have the right tools and equipment to perform over 500 services on site including brake repair, oil changes, tires, used car inspections, alternators, starters, no start diagnostics and more. You don't have to go far to fix your car! 
Hours of Operation and Contact Information
| Our Mechanics are available from: |   |
| --- | --- |
| Monday | 8AM–6PM |
| Tuesday | 8AM–6PM |
| Wednesday | 8AM–6PM |
| Thursday | 8AM–6PM |
| Friday | 8AM–6PM |
| Saturday | 9AM–5PM |
Phone support hours are typically 8-6 MST everyday.
--- "Where do I start? They were quick to respond, charged me very reasonably, and saved me from tons of headaches"
– Rachele A.
Buy Used Smart With a Pre-Purchase Inspection
Our premium vehicle inspection service is performed on site by a certified technician that will help you identify any hidden problems on a car you're looking to buy, either through a private seller or dealership. Our inspection includes the following:
137 point through inspection that will go through the interior & exterior of the vehicle
A test drive 
A detailed report with pictures and a recommendation from the mechanic
A fully certified inspector in a branded van who is licensed & insured
You can get a quote and schedule the inspection online below.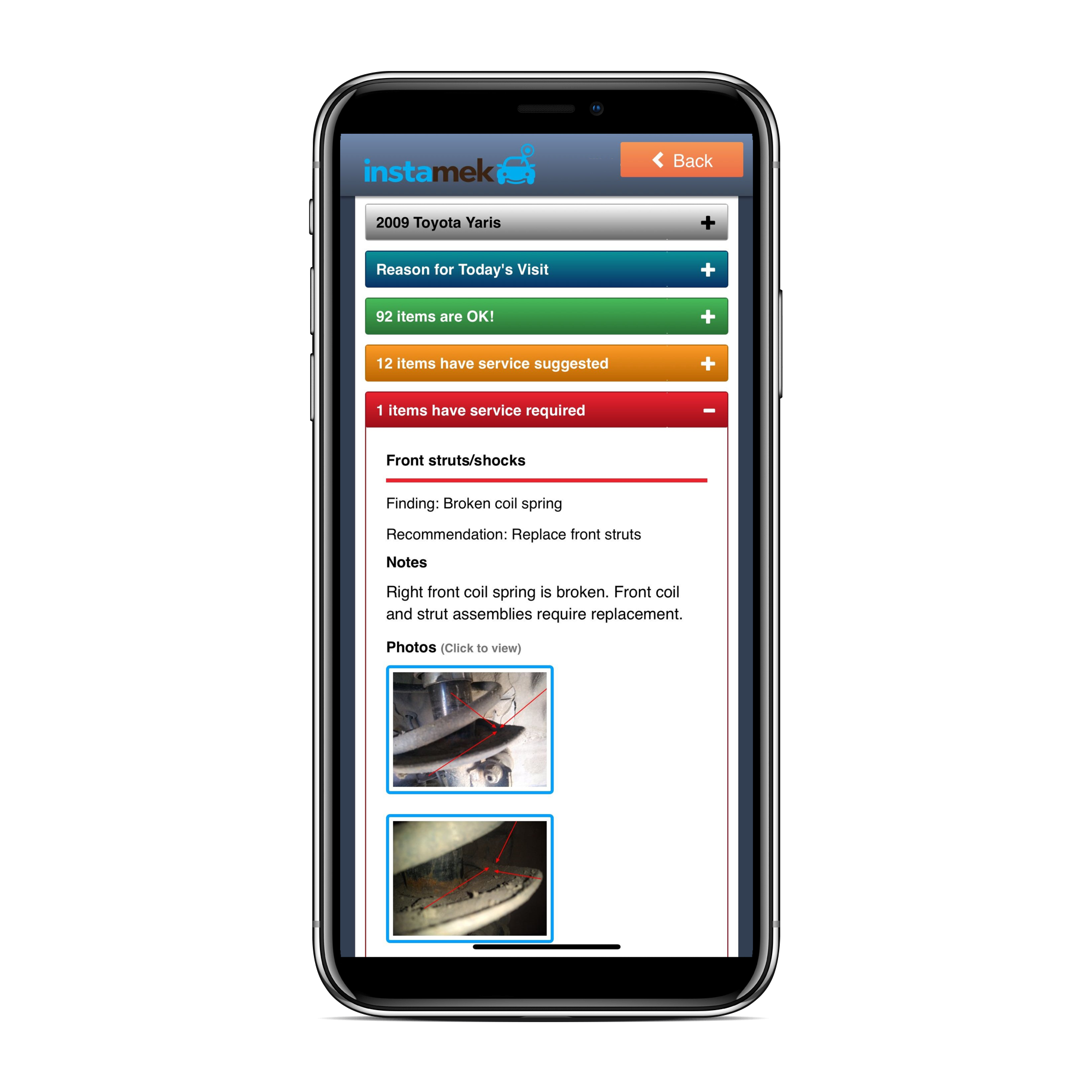 ---
Oil Change & Maintenance Service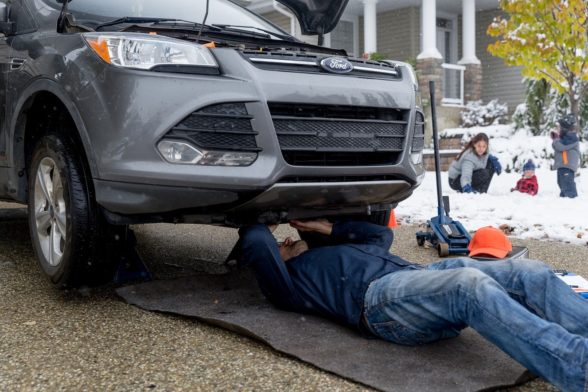 The Most Convenient Way to Maintain Your Car
Regular maintenance is the fountain of youth for your car but it's a hassle to take the car to the shop, drop it off and then pick it up just for a simple oil change. We have numerous service packages available depending your mileage including:
Service A: oil change and inspection - starting at $64.95
Service B: oil change, tire rotation and wheel off inspection - starting at $159.99
Service C: everything in service B plus road test, filter replacements and more - starting at $285.49
Winterize Package: everything you need to get your vehicle ready for winter - starting at $159.99
You can find more information on our service packages here.
Hassle Free Brake Replacement
We can replace your brake pads, rotors, calipers, cylinders and more right on site. We offer various parts and packages for every budget to make sure you're getting what works for you and your needs. We carry top of the line brake components like Brembo & Hawk while also keeping budget parts in mind for the price conscious consumer. 
Car Battery Replacement & Service
We can replace your battery regardless if it's a truck, SUV or car. You can order a battery for every budget from basic batteries to top of the line batteries that will last for years and start when it's -45 outside. On top of every battery replacement we also check the charging system and the rest of the engine comparement to make sure you won't be left stranded again!
Our Commitment to Edmonton
Edmonton is where it all started for us so it has a special place in our hearts. We are all too familiar with our harsh winters so we come well prepared to get your car up and running. We also serve the surrounding areas from St. Albert all the way down to Leduc and from Spruce Grove right to the end of Sherwood Park.
We work hard for our customers.
The results speak for themselves. We have hundreds of reviews on Google from past customers who loved our service!
You can find all our reviews here.
Our Pricing
Since we don't have the overhead that your dealership has including:
the huge bays,
the shiny showroom,
high salaries
and the massive advertising budget
We are able to do more with less and pass on those savings on to you. You worked hard for your money and you deserve to keep it without sacrificing the best mechanics and the experience. Just take a look at how we compare to other mechanic shops and oil change stations in Edmonton.
So not only do you have a highly trained and equipped mechanic that comes to you – you also save money in the process. It's a no brainer.
Other automotive services.
Please note that there are certain services we only perform if we diagnose the issue.
Timing Belt & Water Pump
Power Steering Repair
Cooling System Repair
CV Joints & Axles
Engine Flush
Coolant Flush
Fuel System Flush "Very fast service – was able to book an appointment, get a quote, and then get the work done within the same day. Very happy with the service. Thank you!"
– Mai K.
InstaMek
Average rating:
12 reviews
Dec 13, 2018
Instamek
Excellent service allround.
Jun 25, 2018
Well done!
I was pleased with the mechanic's forthright explanation and diagnosis of my car's condition. His name is Alex and he worked quickly and knew what he was doing. All around top-notch!
May 2, 2018
Had Colton come over and I take a look at my vehicle. He was super helpful and taught me a lot. I was taking the car to Midas before but these guys do a way better job
Apr 29, 2018
I usually call AMA for replacing my battery but they were booking for 2 days ahead. What a waste - thank god I found these guys who came by the same day and checked on my car and replaced the battery for less than $200
Apr 29, 2018
I drive a BMW and wanted to make sure the technician knew my car well. I usually go to the dealership but wanted to give these guys a try after hearing about them through a friend. Definitely worth it - the mechanic was super knowledgeable and knew my car well. I will be using these guys again for my car for sure.
Apr 23, 2018
my car wasn't starting at all and it was so cold. i dont know how but these guys came out and fixed it. i don't know what they did but they got it up and running right away so i'm happy
Apr 23, 2018
Wow! Life Saver
2 days ago I went to my car to try to turn it on and there was nothing. This was the first time something like this happened to me. I called my dad and he recommended instaMek and Colton came by the same day to replace my starter. It was super easy and saved the whole day for me.
Apr 22, 2018
The booking process was really easy and the guy on the phone friendly. The mechanic came by and was very professional in how he worked and looked. The starter was replaced within the time they quoted me and the car works well.
Apr 12, 2018
That was so easy - I didn't expect them to come by and get everything taken care of with no hiccups but it happened. These guys are true professionals
Jan 22, 2018
I wish I would have known about this service years ago
Quick service when I was desperate. Faster than BCAA road service even. Cheaper than any place I've had to take time out of my day to go to as well. I wish I would have known about this service years ago.
Jan 2, 2018
Thanks guys for not racking up a huge bill
Awesome job guys. Hany came by and did a thorough diagnostic. He showed me what the problems were and said I would be getting a quote within a few hours. I knew I needed the work done, so I booked the repair for the following day. Hany came by with all the new parts and fixed everything. The wheel bearing was seized and took another 2 hours to take apart. Hany was here until almost 9 pm to make sure I could drive my car again. Thanks guys for not racking up a huge bill and providing great service... Keep it up!
Dec 29, 2017
5, Nav is professional and courteous.
Nick was easy to deal with and very easy going. I was just shocked how fast things went and how easy everything was. His patience and explanations were a godsend. Will like to deal with your company again.


Battery for a 2014 Mazda 3