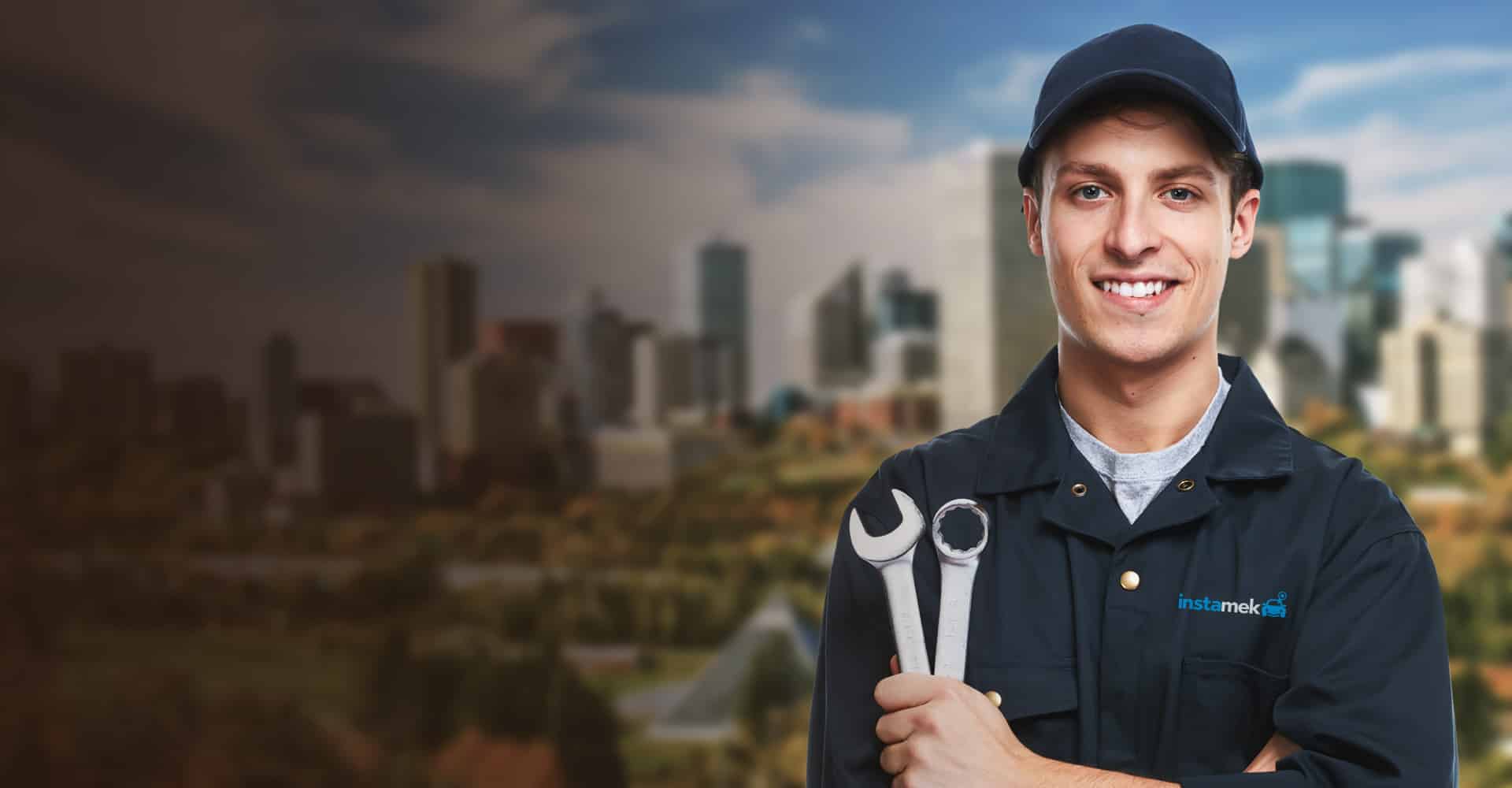 Our certified mobile mechanics in Nisku will fix your car at your home.
Our certified mechanics come to you · Backed by 12-month / 20,000 km gold standard warranty program.






Popular Services in Nisku, AB
Vehicle Inspection
Prior to buying a used car, get a comprehensive, 150-point auto inspection performed by a certified mobile mechanic. Our Meks go on-site for the inspection
Oil Change
A filter and car oil change is among the most important vehicle maintenance services. Regular oil changes are critical to prevent engine damage.
Car Won't Start?
An InstaMek certified mechanic will meet you at your location to diagnose why your car won't start and promptly get your car up and running again
Best Auto Repair in Nisku, AB

Jorden Healey
18:51 08 Jan 20
Mek Alexey was a great mechanic, he saved me potentially a couple thousands in repairs. You pay alot for the service but it's well worth it in the long run. InstaMek is a great company, will use again!

I needed a pre-purchase vehicle inspection done really quick -- seller really wanted to get the car off his hands, and I wanted the car. So I called Instamek and they did a same-day inspection for me. I was surprised at how detailed the report was and how many things they actually looked at.Thank you for the great service.

Dale Radjo
14:42 16 Sep 19
I needed to have an inspection done on a car for insurance purposes. I googled local mechanic services to get quotes when I saw the ad for InstaMek. Uzair answered me right away and I had a technician booked within minutes. Having a mobile mechanic come to me saved me a lot of time and money. My tech (Alexey) was very knowledgeable, very friendly, and worked quite quickly. He was able to find a few issues that I hadn't suspected, and needed repair. Once those things are repaired, he confirmed that the car would be solid, safe and reliable. Now, I am confident in this car. I will definitely call on InstaMek again in the future.

Sophies Visuals
20:43 16 Jul 19
Had a pre purchase inspection done with Doug. Was fantastic service, right on time and easy to book. Have actually booked my second pre inspection for this week! Definitely will be using this service quite a-lot.Thanks Doug

Menaka Kumburutenne
20:38 24 Jun 19
instaMek definitely helped me when I needed the service as I had to get going back on the road as soon as possible. I was panicked and send a message late night to Uzair and he quickly guided me through the process which was nice and easy and the office followed through the next morning. Alexey, our mechanic was well educated and actually really funny, making the process seem faster. He was able to diagnose the problem quickly, present the options and fix it within two hours. Also the best part is they give you a heads up when they will be coming, drive to you and then diagnose and fix on the spot. Therefore, I could carry on with my day.I definitely recommend this company to my friends and family.

Instamek is amazing company, i used them few times and they always impressed me with reasonable pricing, quality of work, expertise and explaining what is happening with car in details. Few days ago Alex came to do inspection and check out my bmw m3 2005 and as he was checking out the car he explain in details what he was finding and how it affects driving and use of the car at present stage and also in future. Also Uzair is always answering promptly and getting back to clients with answer on any question. Great job Insamek, you are setting good standard in the car repair world and making sense of it for us as customers. I am recommending Instamek to all my friends and family. Thank you again for great job. Vito

Tara-Lynn Lee
18:10 29 Apr 19
Fast, professional, and so convenient! Pricing was reasonable (I thought I might pay a premium for someone to come to my house, but nope), customer service (including the fellow on the phone who answered my questions) was great ---overall high value for my money.
Nisku Auto Repair
Service Hours
| | |
| --- | --- |
| Monday | 8AM–7PM |
| Tuesday | 8AM–7PM |
| Wednesday | 8AM–7PM |
| Thursday | 8AM–7PM |
| Friday | 8AM–7PM |
| Saturday | 9AM–4PM |
Contact Us
Toll Free:
1-888-507-3435
Local:
780-809-9613
Phone support hours are typically 8AM to 6PM Monday to Saturday.
Address
We come to your home or office!
---
Other automotive services
Our certified mobile mechanics come to you with all necessary parts and tools.
*Please note that there are certain services that
we only perform if we diagnose the issue.
Timing Belt Replacement
Power Steering Repair
Radiator Repair
CV Joints & Axles
Engine Flush
Coolant Flush
Fuel System Flush
We are open from 8am - 6pm Monday to Saturday