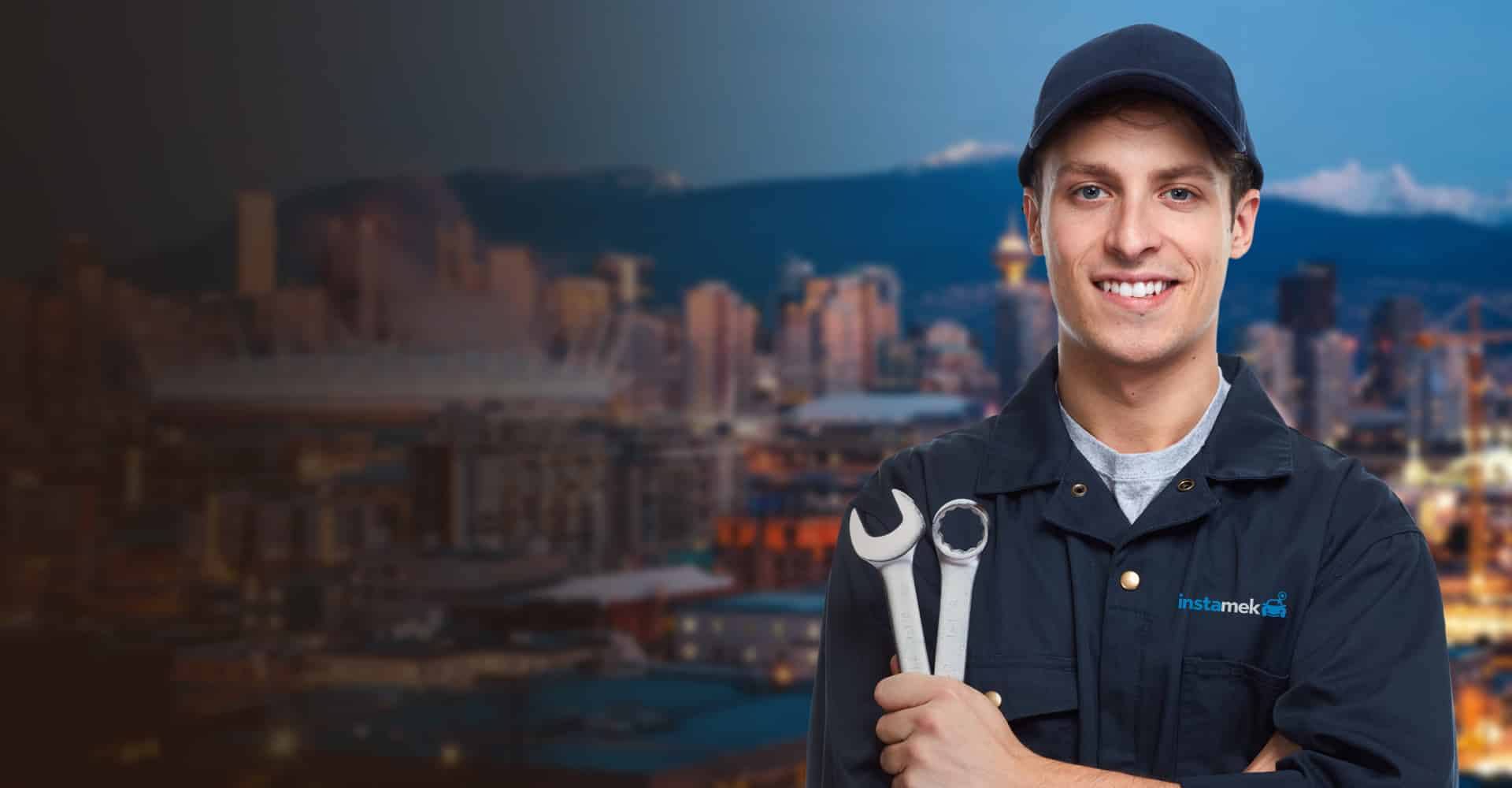 Our certified mobile mechanics in Langley will fix your car at your home.
Our certified mechanics come to you · Backed by 12-month / 20,000 km gold standard warranty program.
Popular Services in Langley, BC
Oil Change
To avoid severe engine damage, it is critical to get an oil and filter change on a regular basis. This is one of the most basic and important car repair services.
Vehicle Inspection BC
Prior to purchasing a used vehicle, get a 150-point vehicle inspection. Our expert meks will go to the sellers location and provide you with a comprehensive report.
Brake Replacement
Brakes making a weird noise or grinding noises? Get your Brakes Checked at your home or office. Covered by 12-month, 20,000 km gold standard warranty






Best Auto Repair in Langley, BC

Muhammad Iqbal
04:56 07 Nov 19
Had a great experience with instaMek - they changed my brakes at my house after doing an inspection for me. It was easy and the mechanic was nice

James Goss
02:46 13 Jul 19
This is for a pre purchase inspection.Jack did a great job, very well spoken and polite.

Jennifer Gray Kurtz
23:39 05 Jul 19
Mohamed was our mechanic and he was terrific! He arrived right on time and clearly explained his inspection to us so we understood. The entire process was seamless. Highly recommend!!

Luis Wiedmann
00:48 25 May 19
I had a pre buy inspection with Mohamed. He was very friendly, helpful and competent. We got our recommendations and report instantly, would definitely recommend!

Y Tsukagoshi
01:45 15 May 19
i called Instamek at 10AM to arrange a pre-purchase inspection for a 2008 Toyota that i liked at a dealership.Kyle answered my call and helped me to set up an appointment with the dealer the same day AT 3PM .Their mechanic Mohamed arrived on time and did a detailed inspection which revealed worn suspension and rear brake pads worn out.i was able to negotiate with the dealer and drop the price accordingly.I got a quote for the repair by Kyle and Mohamed came to my home the same weekend and did the repair as quoted .i like my new Toyota.Excellent experience from start to finish.. thank you

ALPHA AUTO
18:22 14 May 19
we are car dealer and we used this company to do all our inspections we are happy with them ( MOE )he is very good at what he dose, Highly recommended

David Fraser
23:05 06 Mar 19
My wife's car would start but stall at traffic lights. My best guess after checking battery and belts was that I'd require a new alternator. For the cost of a tow, the instamek mechanic diagnosed problem and got the car running. The technician Jack found a faulty sensor, cleaned the contacts and my wife is now happy once more. Very courteous and thorough service. No doubt I'll be using them in the future.
Langley Auto Repair
Service Hours
| | |
| --- | --- |
| Monday | 8AM–7PM |
| Tuesday | 8AM–7PM |
| Wednesday | 8AM–7PM |
| Thursday | 8AM–7PM |
| Friday | 8AM–7PM |
| Saturday | 9AM–4PM |
Contact Us
Toll Free:
1-888-507-3435
Local:
604-330-0424
Phone support hours are typically 7AM to 5PM Monday to Saturday.
Address
We come to your home or office!
---
Local Auto Repair in Your Area
Other automotive services
Our certified mobile mechanics come to you with all necessary parts and tools.
*Please note that there are certain services that
we only perform if we diagnose the issue.
Timing Belt Replacement
Power Steering Repair
Radiator Repair
CV Joints & Axles
Engine Flush
Coolant Flush
Fuel System Flush
We are open from 8am - 6pm Monday to Saturday