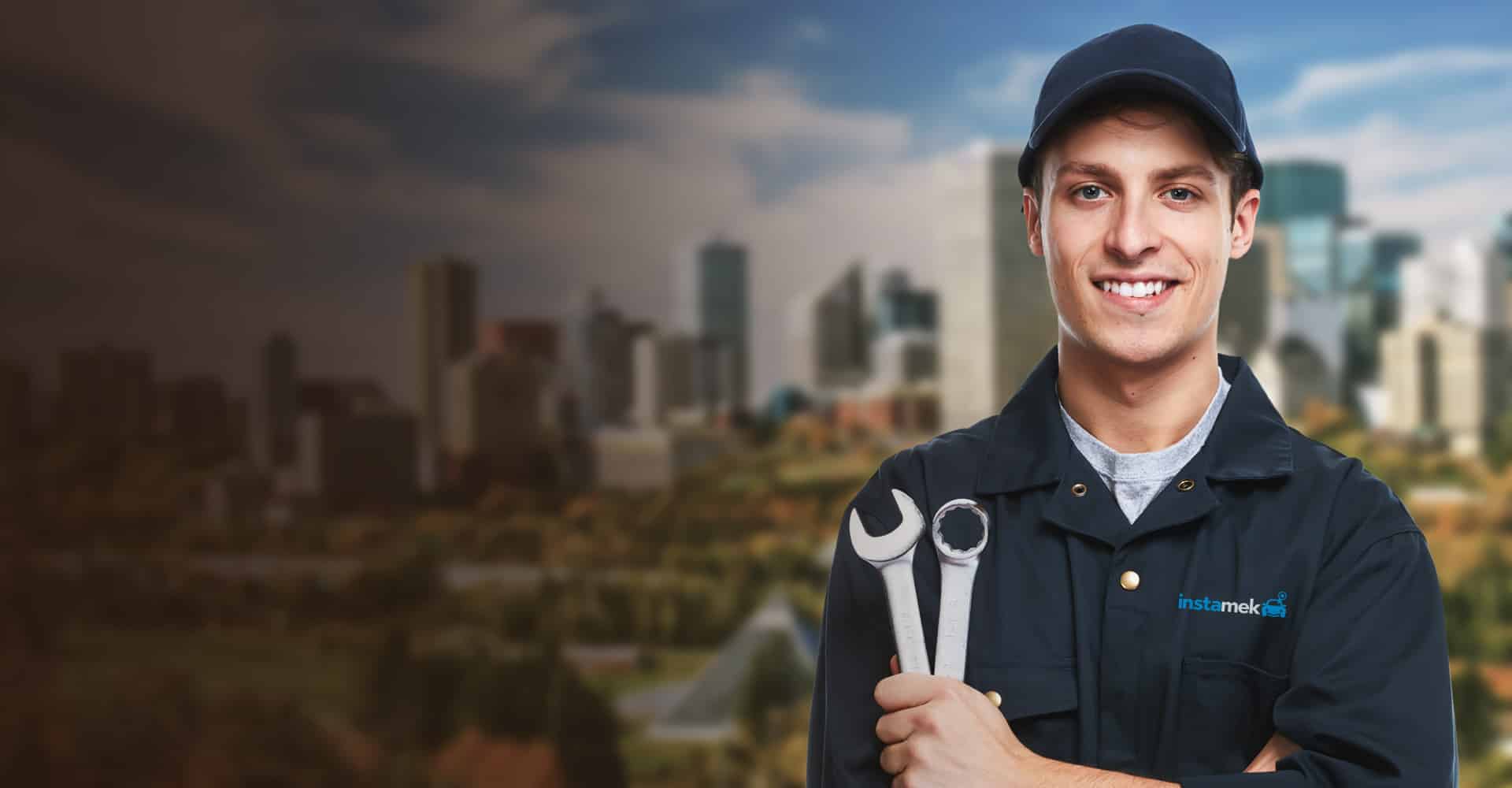 Our certified mobile mechanics in Fort Saskatchewan will fix your car at your home.
Our certified mechanics come to you · Backed by 12-month / 20,000 km gold standard warranty program.
Popular Services in Fort Saskatchewan, AB
Car Won't Start?
An InstaMek certified mechanic will come to your location to diagnose why your car won't start and follow-up with the necessary repairs
Oil Change
Getting an oil and filter change service regularly is among the most important car maintenance services and is critical to avoid severe engine damage.
Vehicle Inspection
Get a comprehensive, 150-point pre-purchase inspection performed by a certified mobile mechanic prior to purchasing a used car.






Best Auto Repair in Fort Saskatchewan, AB

Helik Sandren
21:07 25 Apr 19
Prompt, courteous, and thorough service. Needed car inspection done on a Saturday - no shops open. Instamek was booked, but managed to rearrange schedule to accommodate. Very happy with the inspection. Great service.

Global Citizen
22:11 27 Feb 19
This was my second time using instaMek and I've got to say that the service does not disappoint. As a mechanic outfit it is surprisingly efficient, honest and technologically advanced. The entire process of getting a quote, booking an appointment, having the mechanic arrive in a timely fashion, diagnosing the issue at hand and rectifying the issue, payment, promotional discount and follow up..all quite superb in my opinion. The mechanic who did the service call was Alexey. He was so passionate about what he does. He took the time to explain what the issue was and seemed genuinely happy when he fixed the issue. instaMek is an all around superbly run company and if they continue on this path I can only imagine how successful they will be in the future. Thanks guys!

Allison Matichuk
03:23 08 Nov 18
Prompt, friendly, knowledgable, thorough but not pushy. Very happy with the service.

Elena MacGregor
21:46 10 Oct 18
I love this service! I was looking at a car that was repaired from salvage. The dealer said that the damage was minor and instaMek confirmed that there was nothing to worry about. I bought a car at a considerable discount with peace of mind. I also appreciated that all my questions about the report were answered immediately. The report had great detail and gave me a good idea of the condition of tires, structure, brakes and more. I recommend this service to anyone buying a car.

I had a really good experience with instaMek. I'm from out of town and I saw a rare Mercedes Benz SL500 in Edmonton. Before I could pull the trigger and drive 10 hours to come check it out I wanted a second opinion.Since I didn't know anyone in Edmonton I went online to do some research to see if someone could do a mobile car inspection. Out of all the companies instamek seemed to have the best reviews so I gave them a holler.The entire process from booking to talking to the staff and mechanic was super efficient and easy. Everyone I talked to were friendly and helpful and it made the decision to buy the car so much easier. The reports were detailed and had pictures included.When I saw the car I knew exactly what to expect and it all checked out. I'm still driving the car - highly recommend this service! Thanks again guys

They were preofessional, on time, easy to deal with. I received a pre-purchase auto inspection and I ended up purchasing the car. I'm very happy with the car and was very happy with the price for the inspection. The report they sent to me was detailed and comprehensive. I'd definitely use them again!

Robin Lauscher
21:36 26 Jun 18
I was blown away by the knowledge and skill my MEK presented me with. My truck had power to all systems except the starter. I had tried banging it but it didn't go. When MyMek arrived he did a diagnostic before replacing the starter. The tests he did I had never seen. And thorough.Even if it meant crawling under the truck and back again for a small adjustment. In the end he saved me the cost of a starter. And I got a brand new battery. That was my problem. Not enough cranking amps. I was beyond happy and Alex is a rock star!!
Fort Saskatchewan Auto Repair
Service Hours
| | |
| --- | --- |
| Monday | 8AM–7PM |
| Tuesday | 8AM–7PM |
| Wednesday | 8AM–7PM |
| Thursday | 8AM–7PM |
| Friday | 8AM–7PM |
| Saturday | 9AM–4PM |
Contact Us
Toll Free:
1-888-507-3435
Local:
780-809-9613
Phone support hours are typically 8AM to 6PM Monday to Saturday.
Address
We come to your home or office!
---
Other automotive services
Our certified mobile mechanics come to you with all necessary parts and tools.
*Please note that there are certain services that
we only perform if we diagnose the issue.
Timing Belt Replacement
Power Steering Repair
Radiator Repair
CV Joints & Axles
Engine Flush
Coolant Flush
Fuel System Flush
We are open from 8am - 6pm Monday to Saturday