Brake Replacement & Repair
Mechanical failures are one of the leading causes of motor vehicle accidents, especially those related to faulty brakes.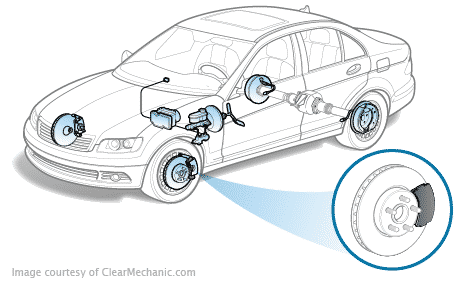 When You Should You Replace Your Brakes?
You feel your brake pedal is soft or spongy.
You feel that your brake pedal is hard to press.
The brake warning light flashes.
The car takes longer to stop.
Your brakes continuously squeal, screech or make strange noises
It's important to get your brake looked at as soon as you see, hear or feel the above warning signs. If you take too long to change your brakes, the best case scenario is you'll have a $3000 repair bill for replacing the whole system and the worst case scenario is you lose your brakes while driving! If you aren't sure if you need your brakes changed then book a brake inspection with one of our certified technicians. 
Brake Pads & Rotors General Cost
Prices for brakes vary per vehicle but generally each side is about $100 to $150 plus the cost of the brake pads which are usually around $65 to $75 and rotors are $75 to $120. This is assuming that you have a simple domestic or Japanese sedan. 
If you have a truck/van or sports car the parts can be much more - there are some European sportscars where replacing the brake pads and rotors can cost upwards of $5000!
We recommend that you read our indepth guide to brakes so you can familiarize yourself with everything brakes. 
instaMek Cost For Brake Pads & Rotors
We are one of the few auto repair shops that have a price for every budget and we don't try to get you in the door with super low "prices" only to tell you that's going to cost you way more.
We also offer our customers a choice for every budget from basic budget conscious brake pads to high end performance pads to fleet pads for heavy duty use. Talk to us today and we will send out a technician who can build you up a quote!
We Have Brake Technicians in Edmonton, Calgary, Vancouver & their surrounding areas.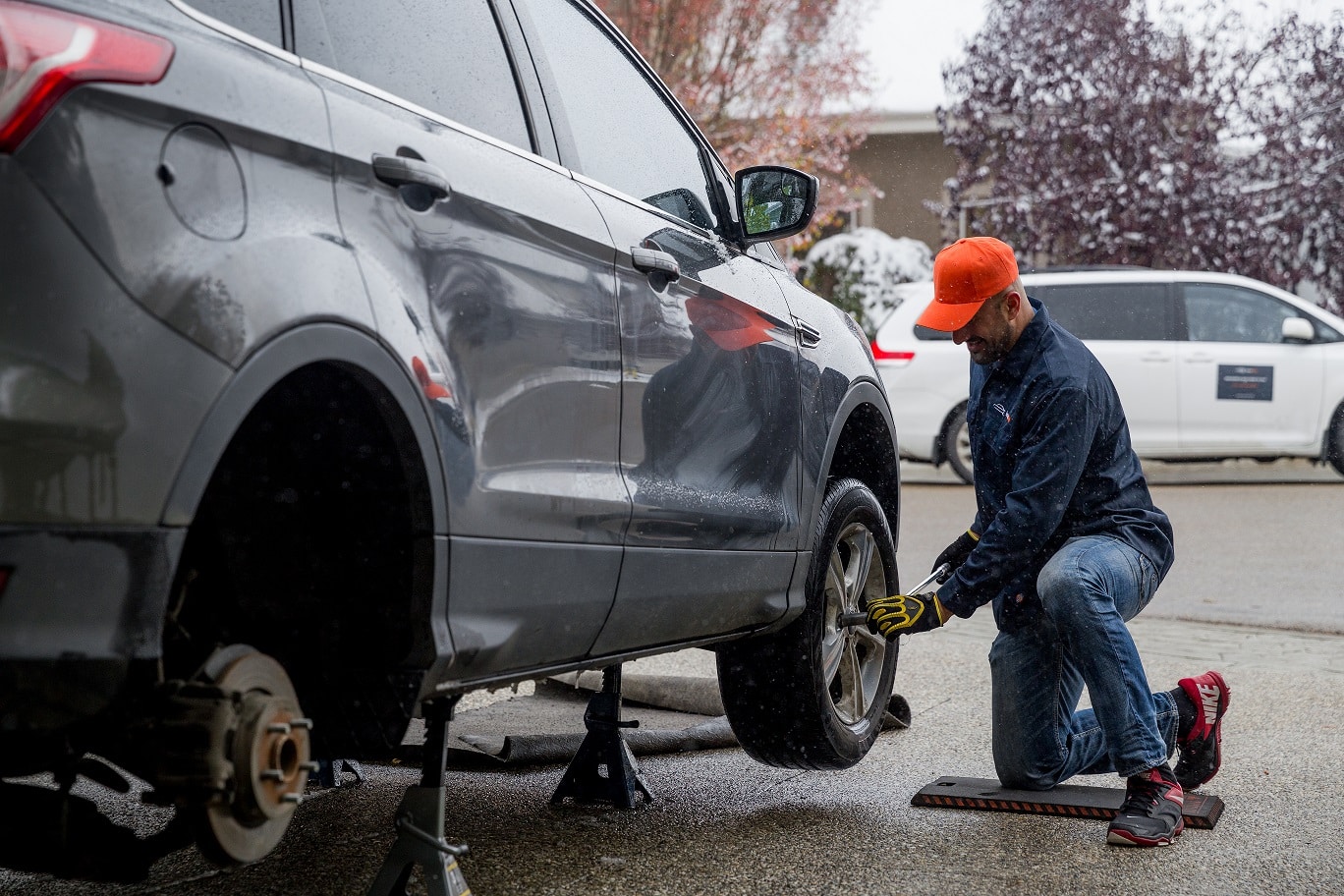 Other automotive services.
Please note that there are certain services we only perform if we diagnose the issue.
Timing Belt & Water Pump
Power Steering Repair
Cooling System Repair
CV Joints & Axles
Engine Flush
Coolant Flush
Fuel System Flush