Brakes Replacements & Repair On The Go
Get Your Brakes Replaced or Repair At Home By a Certified Mobile Mechanic in Vancouver, Burnaby, Richmond, Surrey and Area.
instaMek will send a certified & insured mobile mechanic to service, repair or replace your brake pads, rotors, calipers to your home or office. Call us for a free quote and see for yourself how hassle free and convenient our service is.
When You Should You Replace Your Brakes?
You feel your brake pedal is soft or spongy.
You feel that your brake pedal is hard to press.
The brake warning light flashes.
The car takes a longer time to stop.
Your brakes continuously squeal, screech or make strange noises.
When braking the car skids or you feel a loss of grip.
The brake system is undoubtedly the most important safety system that vehicles have, allowing drivers to slow down or stop to avoid a collision so you should not wait too long when it comes to repairing your brakes.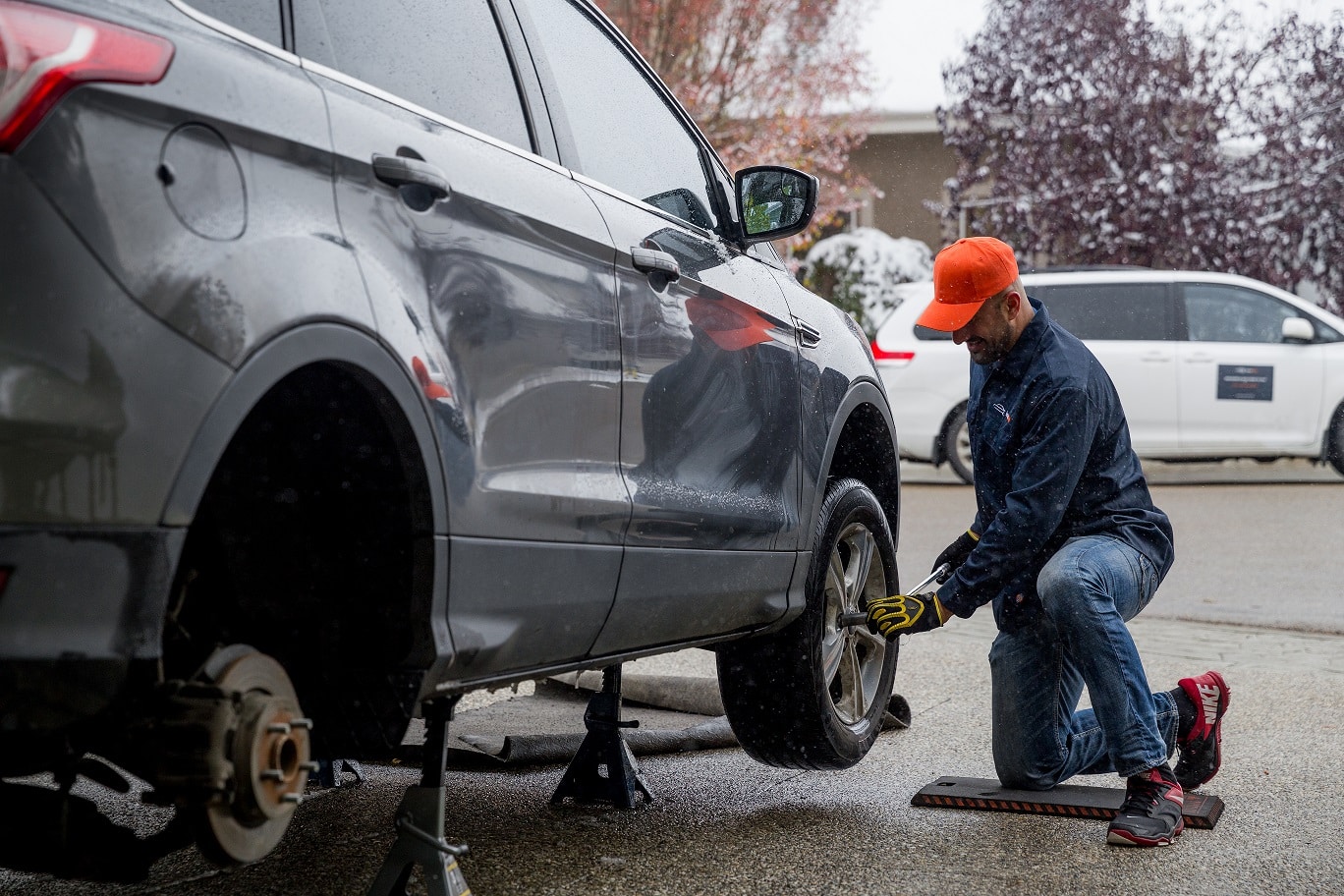 Brake Replacement Cost & Parts
The brake system consists of the brake pads, rotors, calipers, hoses, brake master cylinder and pedal. You can find more information on the braking system by reading our article Everything You Need to Know about Brakes.
When it comes to pricing – it usually depends on the quality of parts and the size of your vehicle. For most vehicles brake pads cost around $50-$100 with the rotors at $70 – $120 each. The labour is about 1 hour to 1.5 hours per side (front/rear).
At instaMek you can decide if you want value parts or high end parts which will affect the quote. Generally the rule is that if you're putting a lot of kilometers on your vehicle, especially city then it's best to get better quality parts as they will last you longer.
Serving The Greater Vancouver Area
500 West 10th Avenue Vancouver, BC V5Z 4P1
Hours of Operation and Contact Information
| Our Mechanics are available from: |   |
| --- | --- |
| Monday | 8AM–6PM |
| Tuesday | 8AM–6PM |
| Wednesday | 8AM–6PM |
| Thursday | 8AM–6PM |
| Friday | 8AM–6PM |
| Saturday | 8AM–6PM |
Phone support hours are typically 7 am to 5 pm Monday to Saturday.
| | instaMek | DEALERSHIP | SHOP |
| --- | --- | --- | --- |
| Hourly rate | Medium | High | Medium |
| Insurance | Triple coverage | Basic Only | Basic Only |
| Warranty | 12 mth / 20,000 | 12 mth / 20,000 | 6 mth / 10,000 |
| Road side assistance | • | • | Rarely |
| Licensed Mechanics | • | • | • |
| Mechanic Experience | All Master Mechanics | Many Apprentices | Depends |
| Time Savings | • | • | • |
| Mechanic Comes to You | • | • | • |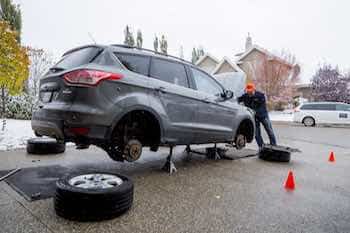 Other Automotive Services
Timing Belt & Water Pump
Fuel Pump Replacement
Power Steering Repair
Cooling System Repair
CV Joints & Axles
Engine Flush
Coolant Flush
Fuel System Flush
Please note that there are certain services we only perform if we diagnose the issue.
Our advisors are standing by and ready to help, we are open 7 am to 6 pm Monday to Saturday
Average rating:
2 reviews
Apr 30, 2018
I called these guys up and they came by the same day to replace my brakes. I waited too long to get them changed and it was getting to the point where it had to be changed but I couldn't wait so it was super sweet they came out right away. The price was fair and the mechanic super friendly. Highly recommended!
Apr 24, 2018
Got Omar out to replace the brakes on my BMW M3. The dealership quoted me over $2500 and I got it done for half that with instaMek. Plus the service was super easy to use and it's been 6 months no problem so it's great.